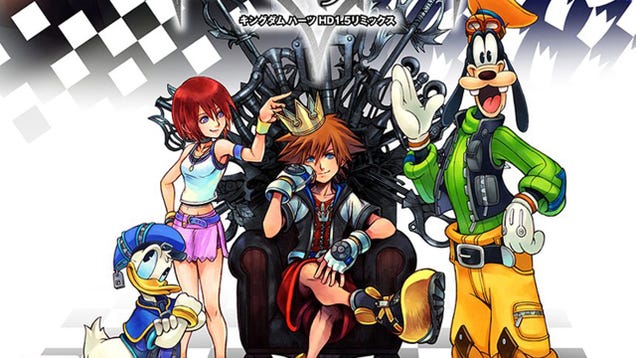 Hello everyone, and welcome to the Open Forum, which is hosted by Kotaku's reader-run blog, TAY. This is a place to talk about life, video games, or anything else, so feel free to hop in and join in the topic discussion, or comment about anything. Then, when you're done, feel free to peruse the articles on TAY and TAYClassic. Is this your first time on TAY or the Open Forum? Then check out this handy TAYTorial!
It's Monday folks! That day of the week that makes you just want to punch the nearest stroller and hope that there was no baby inside because while you hate Mondays so much to punch any sort of nice things in the world, you still care for all those beautiful things...
That being said, let's kick Monday off the right way with breakfast and an awesomely delayed Open Forum!
First off, let me apologize for the delay. It was a stressful morning and I really couldn't work on it but it will not happen again. I am, as they say, mastering the craft and Dyram is one hell of a tough sensei.
On to today's topic! It's getting to that time of the year folks. Halloween? Pfft! No! Thanksgiving? Ha! Nope! Christmas? Get out of here!
Sure, these are all very important dates but as a gamer, I can already sense the presence of the holiday season and, let's be honest, that's a time of the year filled with amazing memories and empty wallets.
All that money... :'(
The holiday season is a great time to get that game that you've wanted for a while at such an affordable price. It's the time of the year to get that next-gen console that could provide a plethora of new experiences along with debt. Heck, it could even lead to a nice romance between you and that...Dualshock 4. That's just me? Okay...
There are many things to look forward to in the next 2 months but my favorite part is when every single gaming website decides to post that video or that article about which game won Game of the Year. Honestly, that's my favorite part. I love opinions and just trying to see what everyone thought was game of the year and why just makes for a great read. Personally, i already know what my game(s) of the year is. It's pretty subjective. It's a tie between Kingdom Hearts HD 1.5 ReMIX and Final Fantasy X HD Collection.
DO NOT JUDGE ME PESANTS! YOU ARE BENEATH ME!
Yes they are odd choices and yes, i do have games like The Last of Us, Ni No Kuni, and Grand Theft Auto V up there on the list of contenders but Game of the Year is supposed to be about the game that, well, made your year. Sure websites have to take into account many factors and be as unbiased as possible to please the masses but these are my game of the year. Yes, they are both ports of games released ages ago. Yes, Final Fantasy X HD hasn't been released yet and has no release date window (let me be hopeful damnit!). With all that taken out of the equation, these are the games that i will play the most and these are the games that my heart will always be inclined to play more for personal reasons.
Yes, The Last of Us left a hell of an impression and Ni No Kuni was so beautiful from beginning to whatever section I'm still stuck on, but these are games that cannot top the sheer joy i feel with my game of the year winner(s).
With all that said, i have a couple of questions for today's Open Forum. WHICHIKNOWWASDELAYEDI'MVERYSORRYANDITWON'THAPPENAGAIN!
1.) How is your Monday going?
2.) Can i do anything to make it better considering i have delayed the Open Forum and would love to please you in any way possible? (bow-chicka-wow-wow)
1.) What games you looking forward to in the next 2 months?
2.) What is your favorite thing about the holiday season?
3.) What is your Game of the Year?
4.) What game do you think will win Game of the Year? This is being as unbiased as possible.
5.) Do you guys hate me for being late? I'm sorry!
As always, you don't have to abide by my rules and talk about this topic, you can talk about anything you want...for now >:)