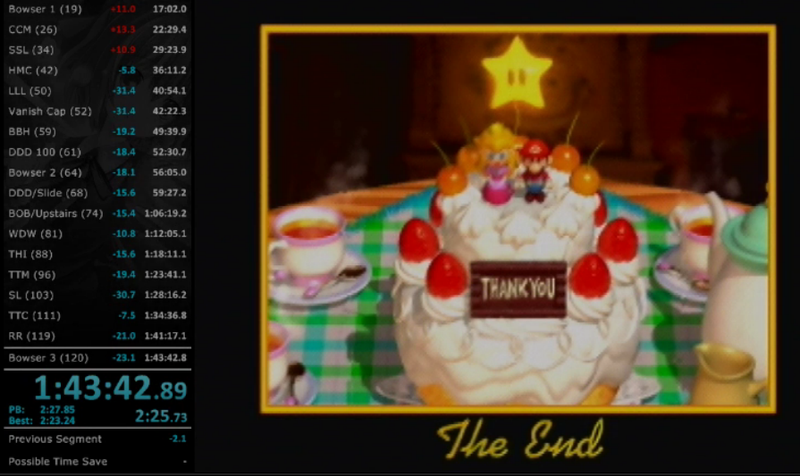 After a tense and tumultuous run of Super Mario 64 last night, Twitch speed runner Puncayshun miraculously achieved the impossible. A new 120 Star World Record for Super Mario 64.
1:43:42
One hour, forty-three minutes, and forty-two seconds.
The N64 classic Super Mario 64's world records are coveted by many speed runners, including the previous 120 star world record holder, Siglemic. In the game, you can potentially finish with 70 stars or try to get all 120, and he had the world record in both. His recent 120 star record of 1:43:53 seemed near unbeatable, but through dedication and a little luck, Puncayshun kept pulling closer and closer to the world record.