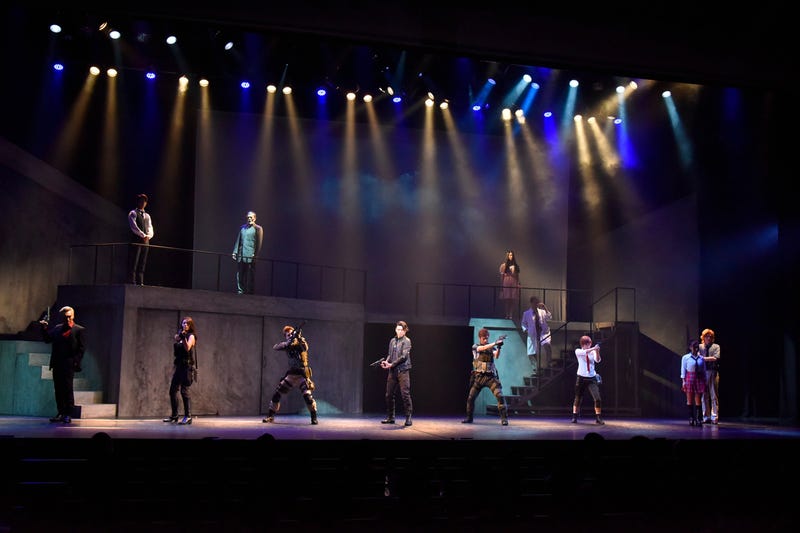 For the past few years I've been involved with a Resident Evil themed podcast for Project Umbrella which has looked at a lot of topics in the long running franchise, but I never thought we'd end up covering something like a stage show that Capcom produced. But now here we are.

The stage show takes characters from the franchise - Rebecca Chambers, Chris Redfield, Piers Nivans, and sets them at a university in Western Australia with new characters where a zombie outbreak takes place, all set prior to the events of Resident Evil 6.
There is a surprisingly large amount of thought put into the stage show and how it relates to the games, but to find out more it's better you listen to the discussion. To be honest, I personally didn't manage to make this episode as I missed the recording due to work but I did manage to watch the "The Stage" production. All thanks to the fact Capcom recorded this show last October during it's limited run and then released it to DVD. And it's surprisingly great!
Instead the main crew on the podcast - Neptune, TheBatman, STARS_Tyrant, Mr. Spencer, and George Trevor discuss the stage production in depth, and discuss the content in regards to the canon of the franchise. Spoiler - it's likely to be more involved than a Biohazard themed VR music video at the very least.