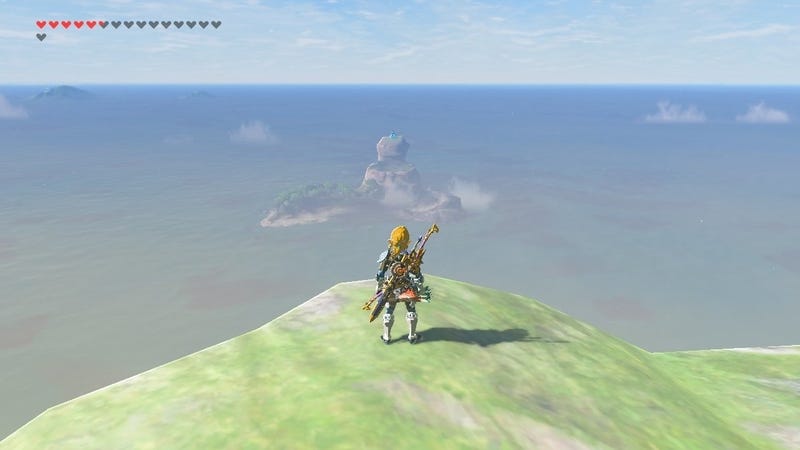 As is the norm in Breath of the Wild, I was investigating Hyrule's shores when I spied a curiosity in the distance—an island I forgot to visit. Making my way by raft, I set upon its beach as a storm drew in. I had arrived at Eventide, and was informed the awaiting trial had a nasty surprise in store. Hooray?
**Spoilers for The Legend of Zelda: Breath of the Wild to follow**
Eventide Island's trial takes away your inventory items: your collected food, your cooked food, shields, armour, and weapons. It strips Link down to his undies and maroons him on the island under these conditions. The taunt is that you've probably been living it up through Hyrule with a reliance on security-cushioning amenities such as a weapons cache and stat-boosting items.
This was absolutely true of me.
Taking away players' weapons is a dirty trick videogames love to play. It's usually a harrowing experience, particularly after being empowered by them for hours on end. In that regard, Eventide Island should be scary—and it was certainly startling when I found myself stranded at first. But when I got there, I already had 75 hours of Hyrule-trekking under my belt. Four Divine Beasts were back on my side. And I had filled out the map, meaning I had faced many battles and survived through the multitude of the harsh conditions that accursed land and its regions call its diverse weather system.