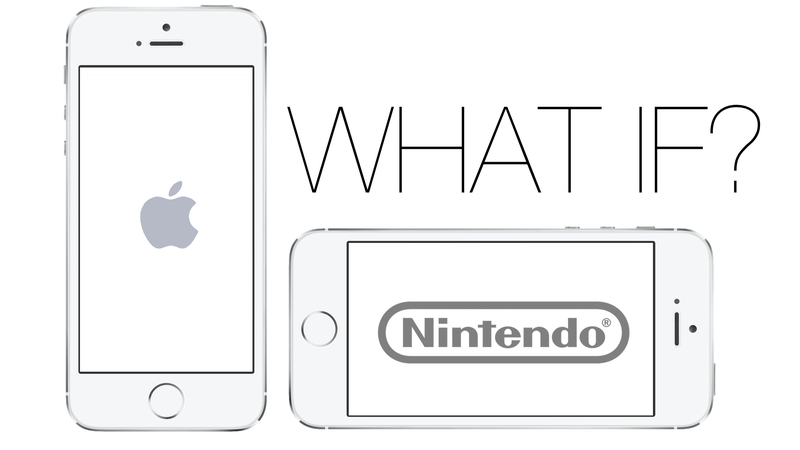 Nintendo and Apple have been the subject of many a rumor and fanboy-fueled dream over the years. Since the DS Lite debuted in 2006 with a design reminiscent of Apple's then newly-released MacBook, fans of both companies have seized on the tiniest of details. But what if the rumors are about to come true? Are Apple and Nintendo working on something together? Maybe. Maybe not. One thing is undeniably true, however. The two companies' goals have never been more aligned.
The Facts
It's no secret that Nintendo has been looking into mobile development. Analysts and speculators had been calling for Nintendo to push into the smartphone arena in late 2013, before a flurry of rumors popped up pegging the company as having plans to bring Mario and company to iOS and Android.
Japanese newspaper Nikkei originally broke the news, a rumor which Nintendo then denied. Nintendo wanted to make sure everyone knew they wouldn't be seeing any games appearing on mobile platforms, much to the relief of their fans.
Nintendo has been known to deny rumors only to have them come true later, as was the case with the 3DS XL. And as Nintendo is wont to do, the very next day during an investors presentation, Iwata said the following:
I have not given any restrictions to the development team, even not ruling out the possibility of making games or using our game characters. However, if you report that we will release Mario on smart devices, it would be a completely misleading statement.
The fact that Nintendo now partially confirmed Nikkei's story slightly overshadowed the second, potentially more interesting announcement: Nintendo is launching a new health platform, of all things, due in 2015-2016.