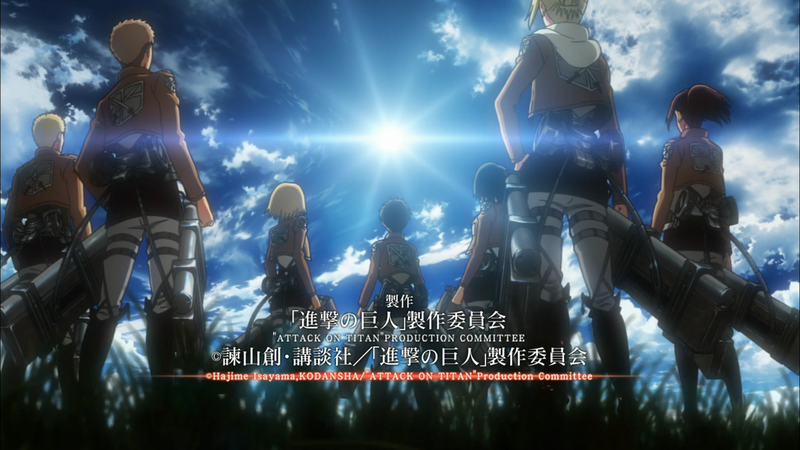 "Prayers won't solve anything. Only the will to fight can change the here and now! The humiliation of being caged is what triggers us to fight back. We hunters slaughter prey beyond the castle walls, consumed with surging bloodlust as our crimson bows and arrows pierce scarlet holes into the twilight."
This, everyone, is the Attack on Titan review.
Attack on Titan has become a rather famed anime in its short time on this world. It is based on the Attack on Titan manga, that is currently ongoing, and the anime series is famously headed by Tetsurō Araki, the director on Death Note (he also directed the Guilty Crown series that I previously reviewed in this marathon, not that you guys would notice).