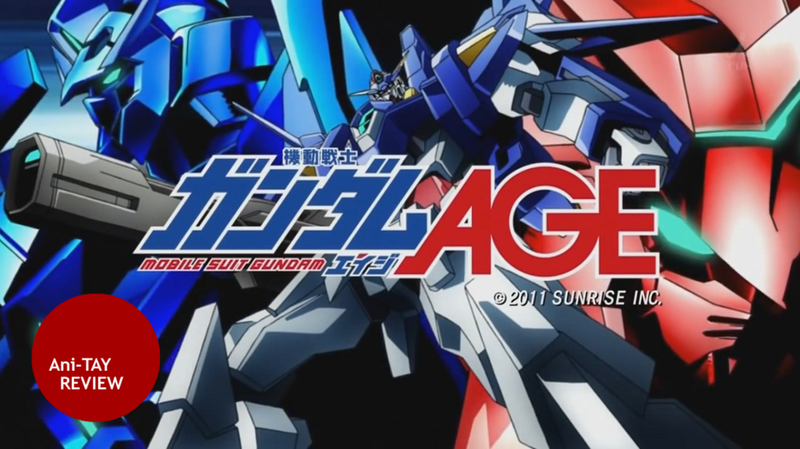 Today I'm looking at Gundam AGE, a show that has been perpetually stuck in my watch pipeline for a couple of months now. If I had to describe Gundam AGE in a sentence, it would be this: It had a mega-ton of potential, but it squandered every drop of it. Yep, it's that bad.
The premise of Gundam AGE came from gaming company Level-5 (known for game series like Professor Layton) after Sunrise hired them for a Gundam video game. After seeing the promise in the premise, Sunrise instead upgraded it to the next entry in the Gundam television universe.
Gundam AGE follows the exploits of the Asuno family during humanity's almost hundred year war with the Vagan. That's right, a hundred years. What that means is that we have three protagonists, each having their own arc inside the forty-nine episode series. Each arc carries on to the next one and the child of the previous protagonist takes the center stage.
The original protagonist doesn't just exit stage left either, the previous characters stick around and fold into the story when prudent.
---
Honestly speaking, the general setup of Gundam AGE had bundles of potential. It was the perfect opportunity to subvert dozens of Gundam tropes all in one go and slip a ton of things past the management. The idea that the show would follow the lives of three generations of the Asuno family would have been a great opportunity to explore three very different protagonists that could break the usual Gundam protagonist archetypes. For instance, if I'd have been on the writing staff, my immediate thought would have been to make the second or third protagonist a girl.
It's a crazy thought, I know, having a girl as a Gundam protagonist, but it's been done once before! It's not that out there! We could have a guy in the first part of the series to ease the audience into this idea of a girl protagonist slowly. It's possible!
My next thought is to have one of the protagonists defect to the opposing side, possibly the final one. This would introduce a very complex dynamic between the previous protagonists and the current one. It could explore themes similar to the ones that Gundam SEED tackled before it, but even better. Since the previous protagonists are firmly established and we understand them, it could make it truly excellent.