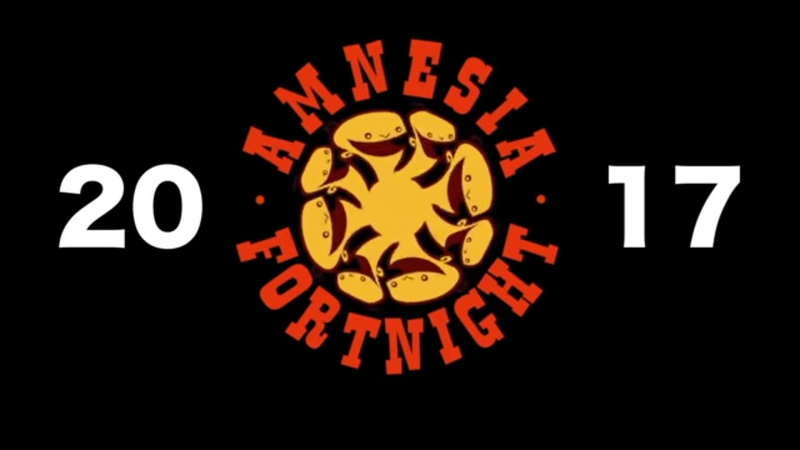 On April 4th, Double Fine revealed the 25 game concepts that are up for vote for their Amnesia Fortnight 2017 game jam.

Don't know what Amnesia Fortnight is? You probably at least know of some of the games that came from it, namely Iron Brigade and Sesame Street: Once Upon a Monster. But in case you're still a little lost, we'll jump to the basics really quickly.
A game jam is a gathering of game creators for the purpose of creating games together within a limited time frame. Some game jams give participants a central theme to work from, however Double Fine's Amnesia Fortnight does not do this.
While Double Fine only opened their game jam up to the public in 2012, the studio has been doing it regularly since 2008, when the development of Brütal Legend ran into some publishing problems, and Tim Schafer thought it would be a good boost for company moral to have the studio work on other things for a bit. It ended up being a big hit, and even resulted in two games they pursued developing fully.

Well they're at it again this year, opening their studio doors to 25 new concepts from the Double Fine crew. You can head over to Double Fine's YouTube Channel to see the announcement video, then watch the detailed pitches of the 25 games, and head over to Humble Bundle to join in on the vote! Along with grabbing the 2017 games for yourself on Humble Bundle, you can get another chance at the 2014 & 2015 prototypes, and even get some of Double Fine's full games for a discount!
I covered Amnesia Fortnight 2014, way back when, and I'm at it again! This time I'm hoping to get some interviews with the Double Fine crew, and give us a more in-depth look at the wonderful minds behind the scenes. You can think of this as a mix between my 2014 coverage, and my ongoing series (I promise it's not dead!) Indie Delve.

Let me know which games you voted for and why, in the comments!
---
Patch (aka DetectivePlunkette) is a queer writer & game designer, that also writes articles from-time-to-time. For more of Patch's work, follow on Twitter @PatchScribbles, Instagram @PatchTakinPictures, and on Itch.io at patch.itch.io.