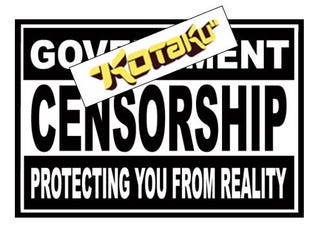 A detailed look at just how the Kinja comment system may be doing more to control discussions, limit intellectual conversations and censor the community in ways that need to be addressed
Implemented on Kotaku since March 25th, Kinja is the website design system that Gawker Media rolled out across its network. To its credit, Kinja does many things right making for a better user experience than the last site update in 2011. Kinja also has allowed users to create blogs, helping make TAY here such a great part of Kotaku. However, the one thing that Kinja is gets wrong, it is getting extremely wrong.
When Kinja came to Kotaku, Editor in Chief Stephen Totilo declared that it would help our community discussions experience "A Return to Comment Civility." Any frequent users of the internet would definitely be able to get behind this. Everyone knows how trolls and degenerates can destroy comment threads, so limiting their ability to do so sounds like a great idea. In theory it sounds like a just cause, but in execution we are seeing something much worse happen.