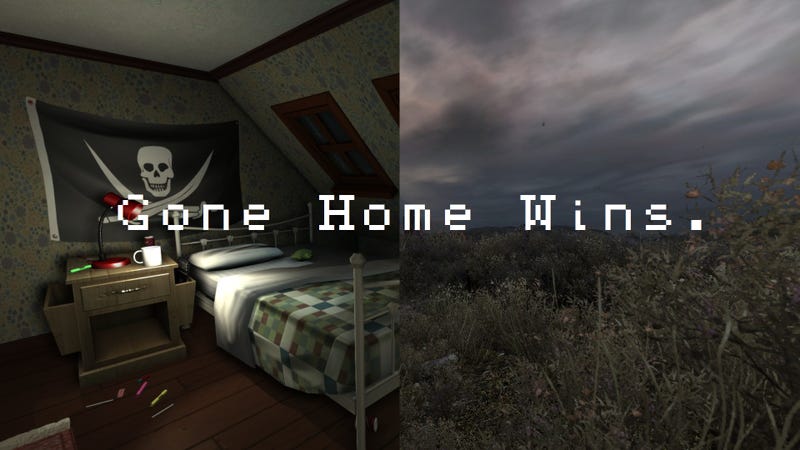 Spoiler alert: Gone Home wins. I will spend the rest of this post trying to justify my position.
But you know what? Let's pretend it's still anybody's game, because I want to show you how I came to this decision. And where would that put us? For starters, it would give us two games that look the same at first, play the same at first, and end on different notes leaving incredibly different impressions. But why? What do they do differently? And why choose Gone Home? All of these questions will be answered eventually, but first, let's see what we're dealing with.
It's funny, because from a distance, from a purely mechanical standpoint, you'd think they were the same game. Two first-person PC games, heavy on the backstory, thick with environmental storytelling, light on the controls. No jumping or shooting here; only what you need to unravel the events that unfolded before the game began, which are, of course, always interesting.
Also, both of them are beautiful. But not the same kind of beautiful. Granted, they both put their all into getting their unique brands of beauty just right, every polygon, every line, every gameplay constraint, every perfectly placed musical riff. And both succeed. But do they hold up to each other? Maybe not.
I played through Gone Home over Christmas vacation, and it was...something else. You don't really need me to tell you what the game's about, do you? It's very, very well-covered. Even here. But if you have to know now, and I'm not sure how much this will spoil things for you (so you should skip ahead anyway if you're particularly sensitive,) let's just say it's a love story and leave it at that. And... it was the better game.