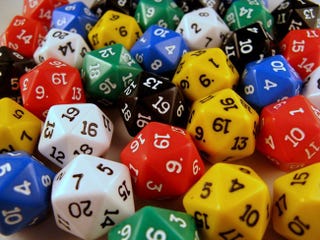 Welcome to the Graveyard Shift, hosted byKotaku's reader-run blog,TAY. Feel free to join in the topic discussion, or comment about anything. Feel free to check out the other articles on TAY,AniTAY, andTAYClassic. Is this is your first time on TAY? Then check out this TAYTorial!
Hello my friends. It's Wedsnday, the humpiest of hump days, which means that it is my time to do the Graveyard Shift. I am back to rocking the old handle as the election is over and votes don't mean shit anymore. We live in a time where everything is random and unpredictable. So that's tonight's topic, the randomness of life, and gaming.
The random number generator, or Random Number God as TV Tropes calls it, goes back many,many years.