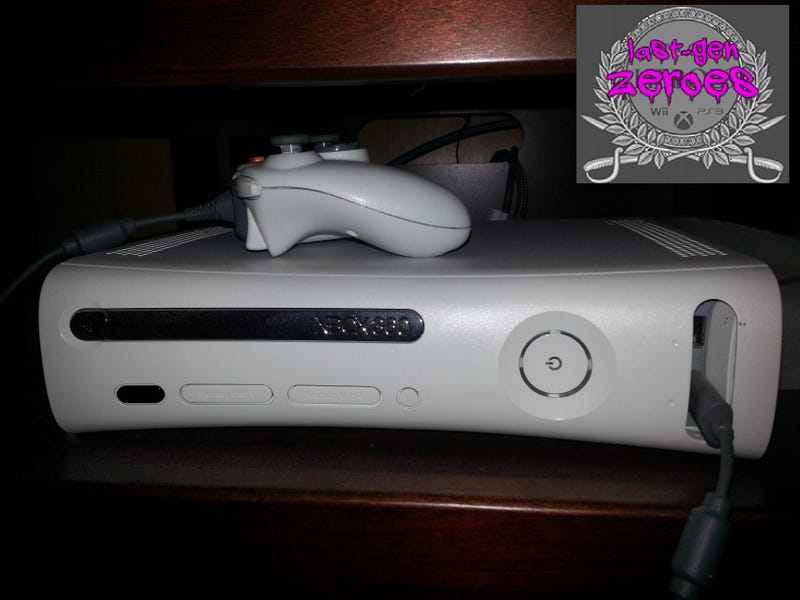 See that poor hunk of white plastic? That's my XBox 360. It's been sitting dormant for months. This generation the XBox was my Zero.
When I saw that Kotaku was going to have these Heroes/Zeroes posts, I knew the XBox would be my zero. Since then I've been trying to think of why and coming up short. I now realize that it's not one big thing, but a bunch of little things.
Games?
This one is tricky. I have the least amount of games for my Xbox, but I also bought it last of the three this generation. The disk sitting in at at this very moment is Lost Odyssey, which has already been featured in a Last-Gen Heroes piece. It's a remarkable game and I have enjoyed playing immensely. And still I haven't played in months.