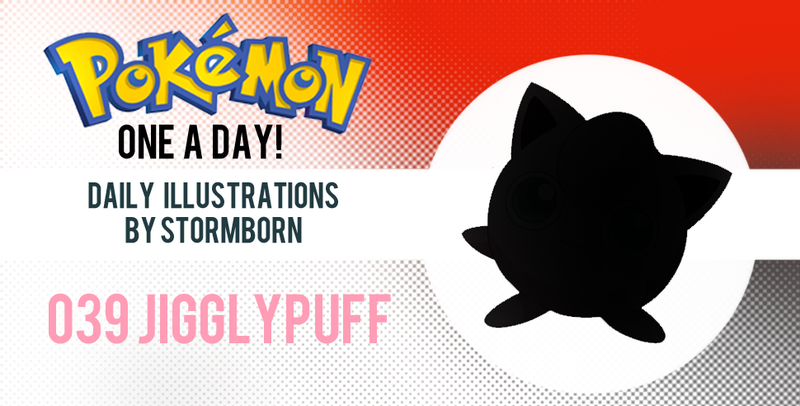 (Awww yeahhh!!! Peep that sexy new header. Whaddya think? The old one was looking...old)

OH! Also, leave your friend codes for me as a comment, please!? Pretty please!?
Mine is: 2148 8323 1752 and in game name is...Bonny.

OK! Let's begin!

Balloon Pokemon
Fairy/Normal Type
If you fall asleep during this reading for today's Pokemon One a Day entry, don't be mad if you wake up and find your face covered in doodles. Let's take a look at Jigglypuff!
For this piece, our newly christened Fairy type just had to be featured singing in some capacity. Thanks in part to the anime, my image of Jigglypuff includes a microphone, an accessory that makes him look even cuter than usual...And we can one up that level of cuteness by throwing in a teeny little bowtie! Bowties are cool.
I decided to throw in some musical symbols to further drive the singing concept home, and I think everything worked out pretty well. Jigglypuff's design is straight forward...She's...round. Can't really mess that up and experimenting didn't feel right for a pretty popular Pokemon.
I also happened to recently draw a Jigglypuff for Crossover Junction, and so I wondered if I should go in a similar route or try something crazy for an illustration of the balloon pokemon. I ended up going down a middle road. I didn't want to try and interpret a realistic Jigglypuff, or something too abstract. I fleshed out the character in his original form and subtracted a few key areas and left it blank, to be filled in by an argyle pattern on a layer under that compliments the pink body of our singer.