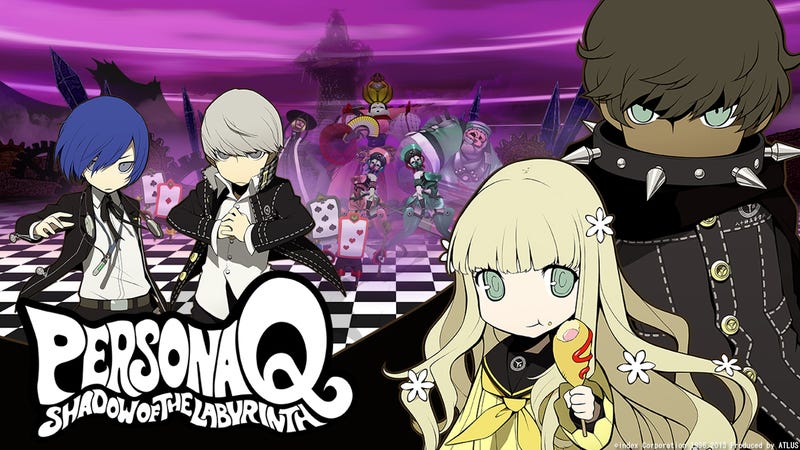 Thanks to an article in this week Famitsu Magazine we get to know more things about 3DS upcoming Persona series spin-off title, Persona Q: Shadow of the Labyrinth
New Gameplay Details
It seems like the other Persona 3 and 4 party members (aside from the Main characters) can now use alternate Personas. They're referred to in the magazine as "Sub-Personas;" whether that's just a means of differentiating the other Personas from their main ones or there's something more to it isn't stated. Apparently in the story they gain this power somehow by way of the two protagonists meeting each other. Details are scarce beyond it having something to do with their Wild Card power allowing it to happen.
Boost meter is built up by exploiting enemy weaknesses. Characters who manage to enter a Boosted state can on their next turn use their skills for free and, apparently, can jump ahead in line in terms of attack priority. The terminology is a bit vague.
Follow-up attacks that are performed when another character has taken their turn and All-Out Attacks have a higher chance of triggering as more and more characters enter a Boosted state.
Party chatter between members can change depending on who's fighting with you. It's not clear if this is just for battles or if it can include conversations outside of fights, too.
In addition to this Atlus will release a limited edition 3DS XL bundle for Persona Q: Shadow of the Labyrinth in Japan.
You can get more information on the limited 3DS XL version over here.