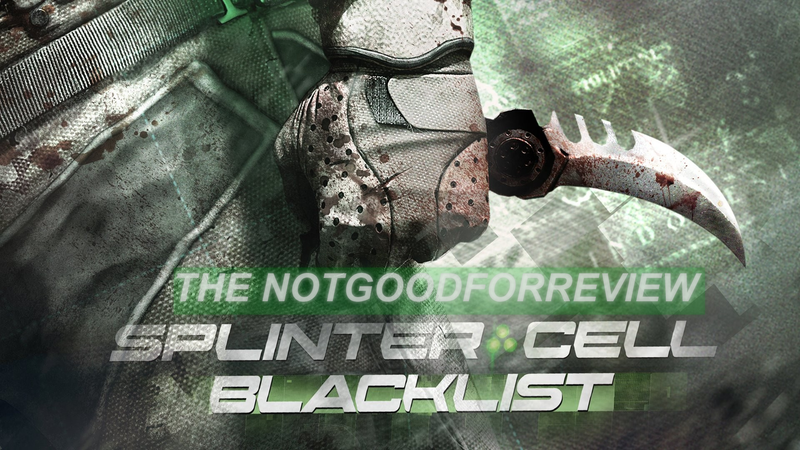 "Shut up, shut up, shut up, shut up, SHUT UP!"
That's one of the most common words you'll hear from me if you ever find yourself sitting beside me in a splitscreen or online match in Sam Fisher's most recent outing. You'd probably assume I'm talking to Sam Fisher's voice actor, though you'd only be partially correct. What I'm actually talking about is the god-awful story that force-feeds itself down your throat to a cringe-worthy degree and results in one of the most annoying and eye-roll-inducing experiences you've ever had in a video game.
This is truly a shame, because if you can somehow ignore that aspect of Splinter Cell: Blacklist, you'd find that it is possibly the best entry in the series, yet.
Shut up, shut up, shut up!
It's crazy, right? After all, I'm the one who wrote a freakin' article saying how this game wasn't going to work in the first place, and I'm probably more surprised than you are to see myself already give the game a "yes" rating before I even delve into the details of what makes this game so great (and in some cases, terrible). I guess now's as good a time as any to explain my stance on this.