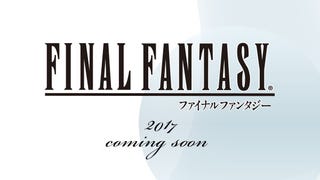 I saw this a few weeks back, but random 4chan/reddit rumors don't always catch my attention. However, now actual outlets are coming out with this leak claim, so perhaps there's some truth to it after all and so I feel like it's worth a mention for all of you.
It's no secret that Square Enix wants to do something special for the Final Fantasy franchises 30th anniversary. After all, they released this video:
At the end, "2017" appears, but with no game to represent it. It's a tease of what's to come, and if the leaks are to be believed now, they have some pretty big plans for next year and even a little bit into 2018. So let me break down these rumors. We'll start with the big one.