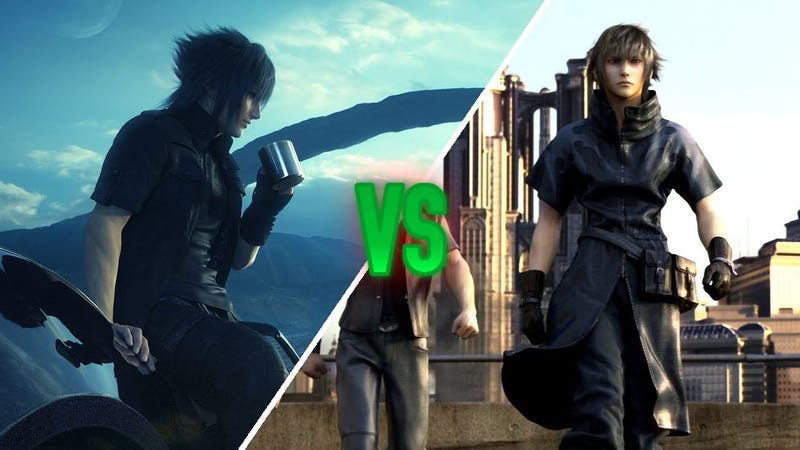 I've said it before many times, but for the sake of this article I'm going to say it once more: Final Fantasy XV was born from the ashes of a game called Final Fantasy Versus XIII. That original concept was created in 2005 and revealed in 2006. Several years later it became a mainline title and changed its name accordingly. Three years into its supposed development, Final Fantasy XV had a shift in Directors, and with a Director shift comes sweeping changes to the end product. Now that Final Fantasy XV is out in the wild, we've gotten to see what it eventually became after its troubled development period. But there are many people who still pine for that original concept. Well, perhaps they won't have to wait much longer to find out exactly what that story truly was...
About two weeks, just after the games release, a "leaker" popped up on 4Chan claiming to have inside knowledge that Square Enix was giving heavy consideration to reviving the Versus project, thanks in no small part to not only the fans devotion to the original idea, but also because XV far exceeded the higher-ups expectations. They apparently never had much faith in Nomura's "Fantasy based on reality" and did not expect to succeed. And while the story that was told was significantly altrered, it did not deter gamers and the game sold very well. And it was because of that that Square Enix was heavily considering a Final Fantasy Versus XV.
Now, the rumor cropped up on 4Chan of all places, so naturally everyone including myself were HIGHLY skeptical of this. 4Chan has no vetting process, no way to confirm if said information is true or false or even whether or not the person is who they claim to be. And so two weeks have since passed with everyone dismissing such a notion. After all, remaking a game that literally just released, within 5 years of its life, that's just insane right? Apparently not.
Just yesterday someone posted on NeoGAF about Versus XV. Now in case you somehow aren't aware, NeoGAF is the place you go if you want to leak things and have the information be considered credible. Now, to be clear, this new rumor did not come straight from the leaker themselves, it's second hand. Apparently the leaker himself posted about it on an Arabian forum. This leaker actually has a proven track record, having outed both Star Ocean V and Final Fantasy VII Remake prior to their respective reveals. You can read the short NeoGAF post at the link below.