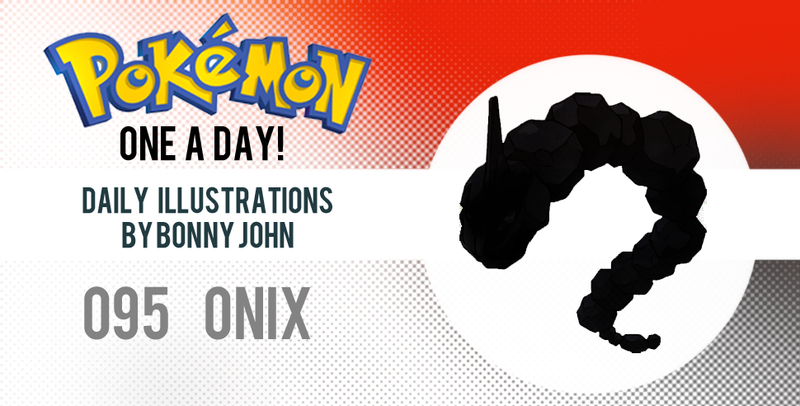 Pokemon One a Day: Onix
Rock Snake Pokemon
Rock/Ground
Onix is yet another Pokemon whom I had envisioned in the form you see quite some time ago, albeit not exactly as I had imagined, but in terms of the style of collage. A while back when Golem was released, I had thoughts of encrusting his spherical body with collaged shards and plates of rocks to create the shell. That never panned out, and for the better, because that concept would look too similar to today's illustration. Granted, I was planning it to be a bit more abstract, but this end result works just fine.
Onix is a pretty awesome Pokemon - he's ginormous, appears menacing, and evolves into something that only looks cooler. In position of a slithery type of body, his poses might be limited, and I found an interesting way to make the piece a bit more interesting…By contorting Onix's body, I could manipulate the viewers eyes to read areas of his body to be closer and further away from the person. I think this effect is noticable thanks to the careful outlines I adhered to. Fortunately for me, Onix's body and individual segmented boulders are able to rotate on whim, and look quite lovely when animated in game.
I got pretty lucky with that first blueprint, and it was smooth sailing from there. I sketched out the body and paid careful attention to each segmented boulder. The key was to create a nice balance of sizes that would look believable in holding up and connecting the snake like body. Furthermore and perhaps even more important really defining each boulder with "faces". By defining faces of the boulder for light to catch, reflect, or hide from, a sense of depth can be given to each piece of the puzzle.
The next step was to delegate the pieces of rock to create this collage. Originally, I had planned for the work to have each segmented boulder to have its own rocky texture and /or color, in addition to more random collage materials in between. I had done this with Weedle all those months ago, but pulled it back because I thought it might look better for Onix. A las, it was a matter of continually cutting and shaping textures of rocks, boulders, stones, pebbles, and even onyx into the faces of the outline until the work was done…Of course, I had a lot of other details to work on in between.
Now, as I said earlier, the piece was supposed to be more abstract than how it is depicted now. The piece is not to look like a "realistic" version of Onix. The collage and the fact that each of the faces of the boulders are all made up of varying texture should invite you to believe that this is stylized. In between cutting and pasting textures into these strategic areas, I used the burn and dodge tool to further darken or brighten areas to give a more rounded feel, in addition to using the stamp tool to clone textures over certain areas. I used a paintbrush to add fine details to areas that need a bit more cleaning up. Lastly, I used sharpen and soften tools to bring out and push back certain areas to help with the illusion of the body appearing closer or farther away.
I am very happy with how the piece turned out and can say it was quite enjoyable to complete. Hope you too enjoyed the work and found this write up insightful. Lastly, I hope to hear that you enjoyed your weekend and would like to ask you to continue your participation for yet another week of this series! See you tomorrow!
Yours,
Bonny
+ Pokemon One a Day is a series illustrated and curated by Bonny John in an effort to represent the the first generation of characters from the world wide phenomenon that is known as Pokemon. The idea is simple - to draw and share one new Pokemon a day (weekends off!) until every Pokemon from the set is completed. This project is an exploration of fine art styles for learning and leisurely purposes.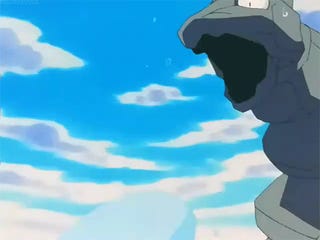 +Click to visit my personal website, which can direct you to my YouTube, FB, Twitter, DeviantART, and Tumblr pages