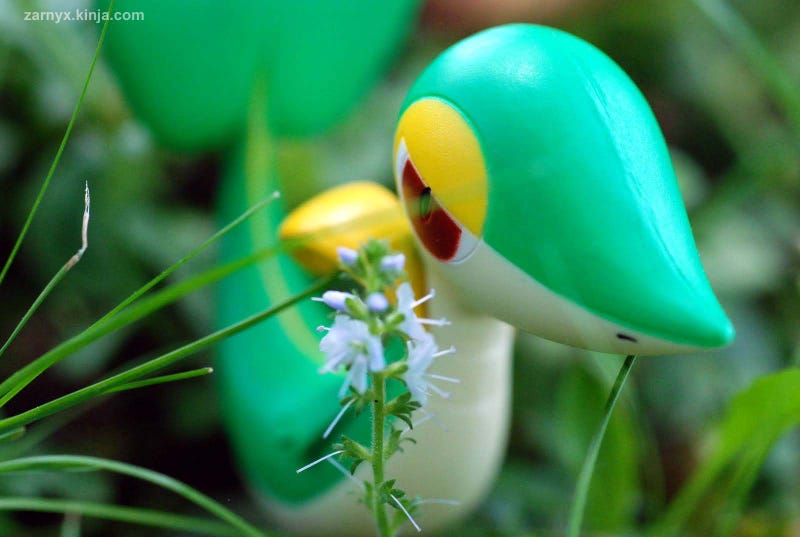 Summer is almost here! It's a time when some of you will be on vacation enjoying sweet, merciful freedom. Others will be at their jobs cursing your sweet, merciful freedom. Personally, I dislike Summer a lot. It can get really hot and sometimes humid. People expect me to grill out in the sun and blind my eyes with foil. Psh! But...it's not all bad, I guess. It means I can play badminton, for one. It also means that I can go take some Pokémon out in the grass with camera in hand and write a stupid Photo Essay. It's Pokémon (OH) Snap! Time!
In 2011, I bought my first Pokémon game. Two, in fact! I got Pokémon: White for my sister and picked up Pokémon: Black for myself. Back in the day, I watched the animated series when that first aired. Yep, I teared up at the end of the first movie when Ash died (and at the theatre too! Ah life stories... are all of mine this embarrassing?). Oh, did you not know Ash died? Was that a spoiler? Sorry (but not really). As for playing the actual games though? No. Those were lost on me. Although that's not completely true. My sister and I rented Pokémon Snap one year and spent many hours taking pictures of those darling pocket monsters.
With the purchase of my first Pokémon game, L (my sister's child - who you may or may not remember from last week) became quite interested in my Pokémon game and in the Pokémon toys I chased down from various McDonald's establishments. Whatever. Don't judge me.