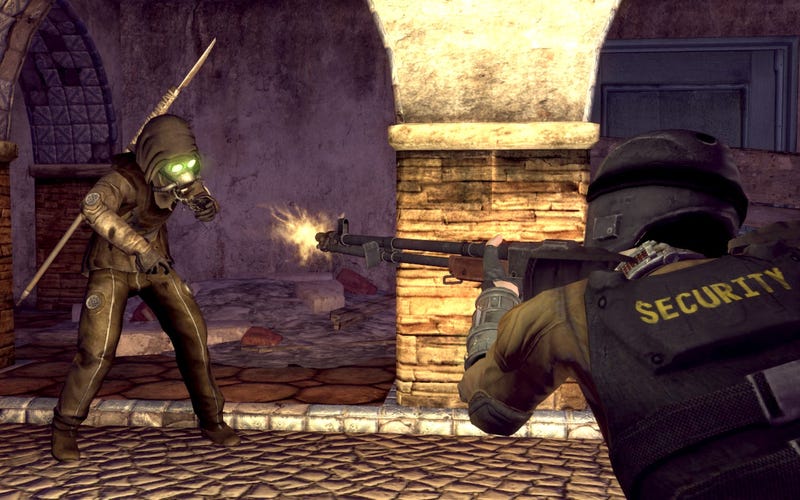 In early 2012, during a conversation about Bethesda games, a friend felt the need to link me to one of those many videos talking about why Skyrim is a bad RPG. At the time, I was having a great deal of fun with Skyrim, and this response surprised me, though I could agree with it just enough that I found myself thinking about it a lot. The more I thought, the more I came to a perspective I'm not sure I share with anyone else.
Prior to Skyrim, I spent a great deal of time with Fallout: New Vegas, and I've gotta be honest: I didn't like it all that much, but I couldn't figure out why. Intellectually, I can tell you that it's straight-up the best Bethesda-style RPG there is, but emotionally, it just didn't connect with me. Obsidian's entry into Bethesda's style of game development just didn't work very well. Eventually, I found a partial answer, but it still didn't quite solve everything. I dug a little deeper.
Why do I feel the way I do about these two games? Why, despite the superficial similarities—Skyrim, after all, is said to be merely Fallout without guns—do these games elicit such a massive disparity in response?
When we talked about how an FPS might be the most important video game ever made, I suggested that part of the reason that the FPS is so appealing is because of the way in which the perspective enhances immersion. This is an idea that was explored in-depth by the folks at Looking Glass Studios back in the 1990s; their first game, Ultima Underworld, merged the simulation elements and first-person perspective with traditional role-playing mechanics of the Ultima series. Bethesda seems to have been pretty eager to borrow those ideas with their release of The Elder Scrolls: Arena.