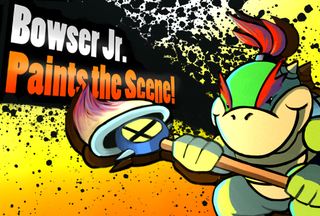 Splash header by yours truly
_
So we've seen Ridley and Rayman...And to add to the list, now entering the fray is Bowser Jr.!
_
This is a character who I believe has a solid chance of joining the new roster, considering his position in many of the recent Super Mario games that have been released on the Wii, Wii U, and 3DS since the release of Super Smash Bros. Brawl. Bowser Jr. is as dastardly as his dad but in such a terribly cute way that you can't help but want to pick him up and give him a little hug.