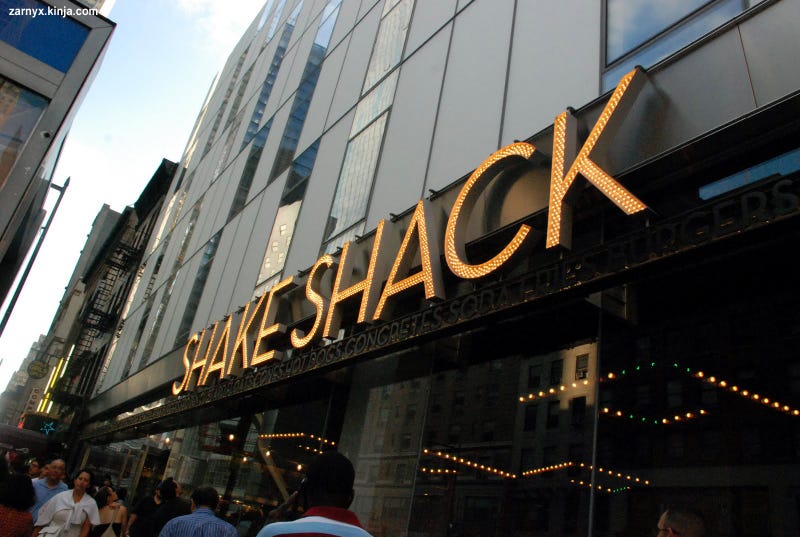 I tried. I really did. I continue to do so, actually. After TheUnfathomableTruth's beefylicious review of Five Guys, I went out there and yet again, got another burger. I've been trying for years to like them after everyone's constant ravings and still, my heart belongs to another and my brain just cannot grasp the Five Guys love.
I'm beginning to think there's something wrong with me. Or maybe everything that's wrong with me can be summed up in that conversation and scenario I had with H1 the Swan that one day in December two years ago when Five Guys was voted Best Burger in NYC. It went something like this: I raged on the streets that day. How was that possible?! I foamed at the mouth. I scoffed! I rolled my eyes! How? When there's damned Shake Shack in this city?!
I eventually calmed down as I am calming myself now to write this Shake Shack review for you, SnackTAYKrew!