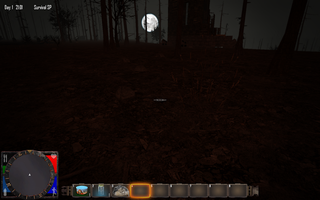 Backlogs. Most of us have them, some of us even call them "piles of shame". I can't say that I really regret most of my purchases, even if the motivation behind them isn't always readily apparent to the casual observer. Still, recognising that I might never get around to all of the titles without some sort of impetus to do so, I decided to chronicle the adventures of going through my Steam library. However, I'll only post a log update if I can find something worthwhile to say about any given game.
"The Rules" (More what you'd call "guidelines")
Ignore games in my "Favorites" list, they're there for a reason.
Install games one at a time and play until satisfied.
Games with significant updates or altering DLC may be revisited.
These are not reviews, just my impressions.
---
Title: 7 Days to Die
I've got a vague penchant for the survival genre that I think stems from enjoying so much dystopian fiction—but Luke Plunkett said it rightly when he pointed out that, "Normally they have zombies. And asshole other players. And you end up spending most of your time battling these, and it gets a little rough, and that's not really what I signed up for." This particular title has never seemed to get the attention that Rust and DayZ do, but Leo did a video, and it looked fun enough. When the title finally came up in a Steam sale, I decided to take the plunge.