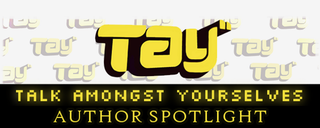 Hello TAY. This is a new weekly article series where I interview the diverse authors of TAY, new and old. We all have stories, ambitions, and hobbies to talk about that make TAY a special place. This is a way for everyone to tell their story and get a chance in the spotlight here on Talk Amongst Yourselves.
Header image was cobbled together using Stormborn's new TAY logo.
For this pilot article, I caught up with Kotaku reader and TAY author Bonny John (aka Stormborn) to talk with him about his work here on TAY since he started contributing here earlier this year. We also talked a bit about what his dream job would be and, of course, his favorite game.
---
Articles You May Know Him From: