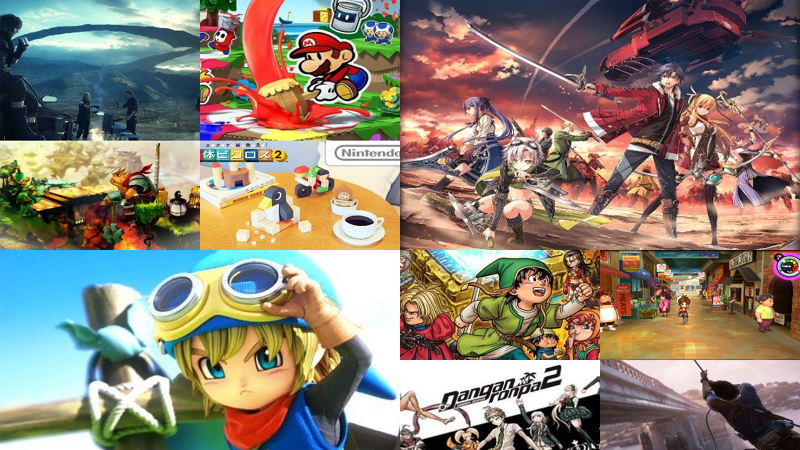 In 2016, hundreds of my hours were spent focusing on how not to die in video games. I failed at that task multiple times. That's nothing new. In most cases, I managed to survive to see their respective end credits roll. In those life and death cycles, thank goodness good music scored my successes and failures.

My 2016 plan was to write at least one article per week to spotlight whatever game I was playing—whether new or old. The result was mixed. There were some games I didn't talk about at all, and a couple I started that I haven't finish quite yet but I intend to. The following 10 games are the ones I loved the most.

Some may have had more memorable soundtracks than others but as music and sound are important to any gaming experience, I'm giving them their due too, even if the music may not have necessarily enriched the game's overall greatness in a largely dynamic way.

---
The Legend of Heroes: Trails of Cold Steel | Trails of Cold Steel II
I began the year as I ended the previous—playing the first game in the Cold Steel series. This installment ended on an insane cliffhanger involving mechas and madness. In June, I happily got a preview of Cold Steel II and the game, which released in early September, turned out to be one of my favorites in 2016. It continued a personalized perspective of war, friendship, magic and those aforementioned bad-assed mecha (which, unfortunately, turned out to be the least interesting things in Cold Steel II from a gameplay perspective, but such is life).