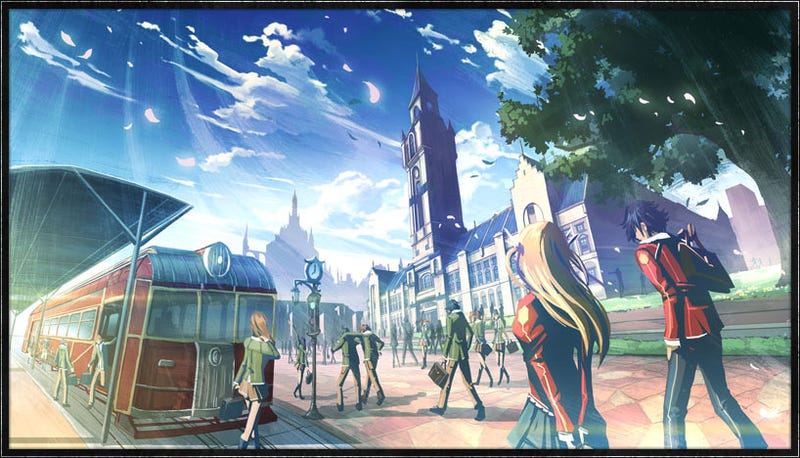 There's nothing quite as wonderful as JRPGs' common practice of utilizing sweeping compositions to accompany equally vast journeys. Trails of Cold Steel is not much different. But what's even more striking about the latest installment in The Legend of Heroes' series, is when its soundtrack deviates from this norm.
The surprise 2015 end of year release in The Legend of Heroes series is no slouch in its in-depth characterizations and political intrigue. Just like its Kingdom of Liberl counterpart in Trails in the Sky SC, the soundtrack to the Erebonian conflicts and student life in Trails of Cold Steel is worthy of praise.

There are a couple of things which stand out about Cold Steel—both attributable to its narrative—which are then reflected in its soundtrack. The first is its story of a heavily militarized empire rife with internal conflicts and class distinctions. These struggles manifest during an age of discovery and developing the newest technology in a rapidly evolving industrial revolution. This setting is the basis for an intriguing exploration of technological advancements which are then balanced with more traditional elements to JRPGs in its monsters, mysticism and lore, alongside an ancient civilization with bizarre, unknown technology of its own.
Traditional
And so, the music carries a lot of different sounds to reflect various aspects of this world it has built. The soundtrack has classical and more traditionally emotional notes to it. There's this track, for instance, which plays before Class VII's monthly field studies:
In the early morning, quiet nights begin to give way to stirring daylight. The peaceful atmosphere still hangs over Thors Academy and Trista, its attached host town filled with cozy shops. It's all here in that track: Class VII's isn't quite ready to go, while it gently eases the rest of the town into its day's activities. When this plays, it's usually right before Class VII heads out of town, taking an early morning train to a far away location in the Empire, with various tasks lying ahead.
The tasks are varied in Cold Steel, from monster extermination to book deliveries. The game draws from the established Bracer Guild prominent in the great (and often adorable) Trails in the Sky series, a group of people with specialized combat abilities who work to serve and protect regions' civilians. It's why a lot of these activities may feel mundane at times and structured, but there's a real story connection here at various places, and instances which I wouldn't want to spoil. Despite this element, Cold Steel and Thors Academy have roots based in the hard, iron-fists of the military which is evident in the style of certain tracks.