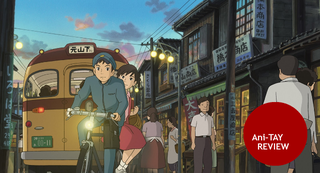 It's been something of a poorly kept secret that I started formulating a review system just for the Ani-TAY team here on Talk Amongst Yourselves. Today the fruits of my work are revealed to anyone who wants it.
The header image comes from mdub's Ani-TAY review article which used an early iteration of this package. It is mentioned below as the prime example of this system in action.
Update (1/10/15):This system was updated. You can find the new one here.