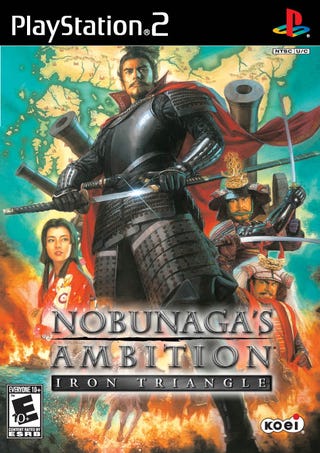 Ironically refer yourself as 'Devil King of the Sixth Heaven' to your Jesuit friends, they take it to heart...This is for you, the Late Night/ Early Bird/ Future Warriors!
Hello fellow TAYers! Welcome to the Graveyard Shift, where you get a second chance to charge into the fray that is TAY. Where even the lowly sandal bearer can have a say in this late edition of TAY: Open Forum!
Tonight's Shift...Historical Ambitions Side A!
Before the walls crumble beneath an iron heel, before the fields are tainted red, and long before the conscripts march into the sunset never return. There has to be a strong willed individual at the helm. Someone with the ruthless ambition to rule.
Preferably with a good understanding of strategy, because oh boy, one mishap and you are f*cked.
Yes, soul consuming strategy, and its not the first gamed based on the unification of Japan that has cross my path. But this is one of KOI (which I find ironic, and amusing for reasons) other franchise beside the Dynasty Warrior series, that is not a hack and slash (reasons), rather a well polished strategy game.