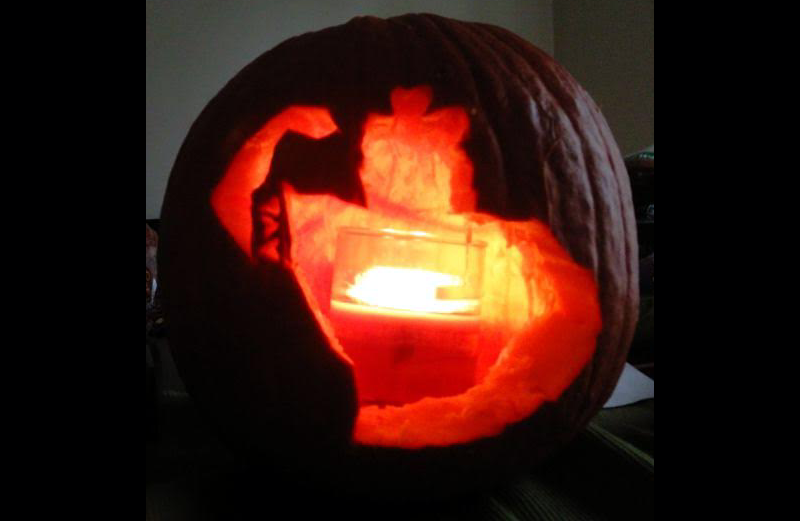 Whhhhhaaaaaaaa...Halloween is so close already? That certainly crept up and scared the beejeebus out of me. You know what that means? It's time to submit your pumpkin carvings for this year's Halloween showcase.
If you're planning on carving a pumpkin this year, and you'd like to show it to the Internet (as well as your neighbours as they walk by your porch), then this is the place to do it! For the fourth year in a row, we'll be holding our annual Jack O' Lantern viewing event.
If you'd like to submit a picture of your handiwork, send it to me all secret like... on my contayct page. If you want to be extra secretive about it, then reach me there and I'll give you an e-mail that you can send it to.

The plan is, as with previous years, is to compile a collection of all our Jack O' Lanterns into one awesome post, which I will reveal at around 6 p.m. on Halloween night, October 31st. Right when everyone's out trick or treating, and those goblins come out to crawl along the trees outside your bedroom windows.

We've had some wonderful entries in the past few years, and you can take a look at the entries right here:
2015