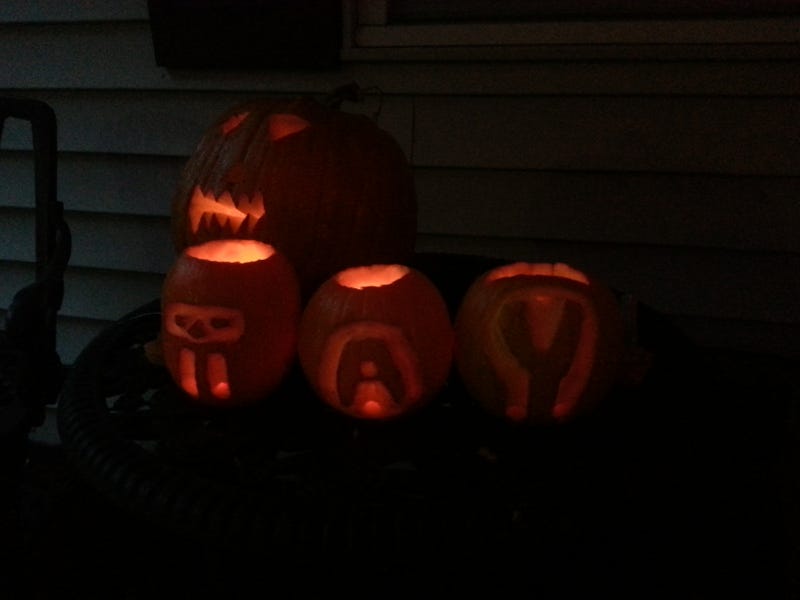 Ghouls! Ghosts! Goblins! Griffins! Goats! And to all of TAY! WELCOME! Welcome to "The Great TAY Pumpkin Carve Off" Viewing of 2013!
Happy Halloween, TAY! You all may be out now gathering up that candy (and hopefully not stealing it from babies). I hope you're being friendly by treating and not tricking. Though knowing the troubles that some of you Chero like to get into, then I suspect there may be plenty of tricking going on.
What's no trick though are these beautiful and amazing pumpkins that were submitted for the TAY's Carve Off! Thank you to everyone!