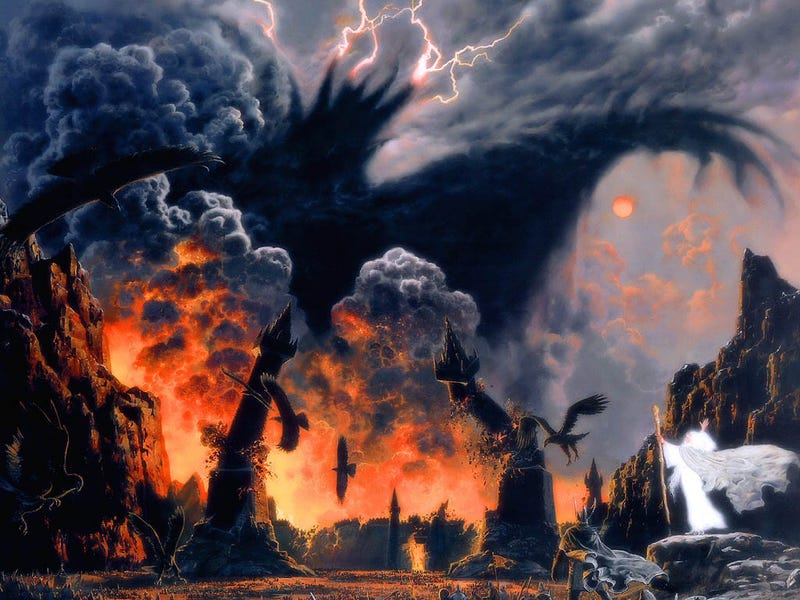 Came down with a bad case of insomnia?! Does TAY have you under its tsundere charm? Well its not like we care! Sleep wrestling?! Working hard for them Gil?! Or did the day just get rolling on your side of the globe? Well this is for you, the Late Night/Early Birds/ Future Warriors!
Hello there TAY! Welcome to the Sign-off for the Graveyard Shift, where we close down the nightly TAY: Open Forum for weekend.
We Sign-off with...The Return Of The Weekend
Look at all that upper case...
Now it has been a busy week, and probably for some of you as well (also classes are starting...). But do not loose heart, because I am sure you all are at least be in high spirit for this weekend. But I am sure some are literary full of high spirit like a certain wizard(s)...>_>
You probably notice that often, the shift has some Tolkien sauce to it. Well why not? Either way TAY has been full of nice activity, you'll probably find out how busy on the next delightful SunTAY Brunch. But back on why specifically TRoTK (abbreviation whatever...).
Sorry Witch King, but between you and Eowyn <3
Well it just happened to be airing on the HBO, and caught it right when it was just starting.
It was the directors cut version. :)
That's the interesting aspect of why I am blabbing on, and you are making that face while raising your eye brow....I find myself enjoying the longer version more interesting than the cut version. It just feel more worthwhile, and makes the standard version appears rushed. Well that, and there is more Eowyn, so that's always a plus.
Also before we sign off, a big to thanks to both TuT and Nach, for covering for JollyBootsOfDoom and Neryl.
Well that's it, fell free to talk about director's cut of films you just enjoy more or not. Either way feel free to chat about life, games, and rant for the shit and giggles. Its now or never!
Lets go to Goblin Town....
The art work is done by the talented Ted Nasmith
TuT has a new TuTorial for those who want to post!
Fill the TAYlendar!
TAYPhotoshop contest for the Open Forum.

The Graveyard shift is not responsible for your late night procrastination, job loss, and being not being able to just walk into Mordor. Don't forget TAY for the TAY:Open Forum. Or TAYClassic for the old type of writting.