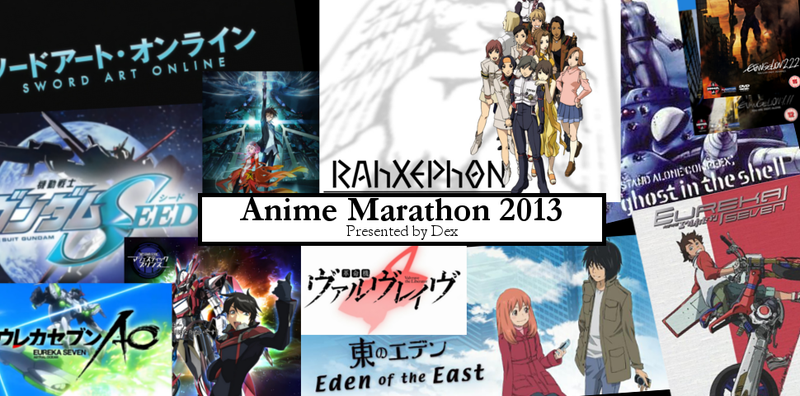 Anime Marathon 2013 is the name I've given the review series I began this week to start logging my thoughts as I journey back into the world of anime after vacating the medium in ~2008. Instead of just being boring and watching all them only to forget a week later, I'm going to review them all for the TAY community.
As I said, I vacated the Anime medium back in 2008 as I started to feel like I'd seen it all. At the time I was tired of the copious Rei Ayanami expys, absurd plots, a lack of originality (or at least that's how I remember it), and a string of really bad opening theme music. So I left, never to see anime again.
Well, that clearly didn't work, so I'm back with my notoriously high standards to take on everything that I've missed. It'll be difficult to cover 5 years worth of ground in the free time I have, but I'm giving it everything I've got. So far I've had a whole ton of fun bringing you guys the first reviews of the marathon, and I'm destined for more with an all-star lineup of Anime that includes Eden of the East, Majestic Prince, Ghost in the Shell, Guilty Crown, Evangelion 1.11/2.22, and whatever else I find.
You can find all my reviews on TAY's "Anime Marathon 2013" tag, which I've taken over. I've already gotten Sword Art Online, Valvrave the Liberator's season 1, and Eureka Seven finished with another on the way as we speak (well, when I'm not writing this anyway).