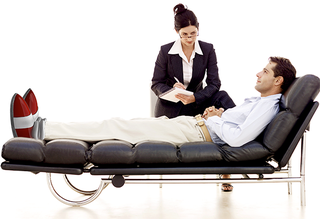 Last week, Washington DC played host to the 145th official, national conference for psychologists, otherwise known as the American Psychological Association (APA) annual convention. Each year, thousands of working professionals, students, retired members, keynote speakers, and other related field members all gather to hear the latest research and discussions, straight from the people who make it all happen.
And among the many, many topics, the discussion of video games and what they are doing to us is still white hot.
Every year, the week is packed with talks from early morning until evening. But with the APA split into 54 different divisions, it can sometimes be a bit overwhelming sorting through all the subdisciplines to find the information most relevant to you. And though its social media presence is rising (#APA2014!), the APA hasn't always made its general findings super accessible to the general public, with consideration that APA is a conference by professionals tailored for other professionals.
But science is important. It helps us know what we should anticipate, and objectionably why. And you should know what we're finding.
So let me point you in the direction of Division 46. It's the Society for Media Psychology & Technology, and it was involved in some excellent talks this year on where the field of game research is going. In particular, and with apologies to the many, other fantastic lectures who spoke throughout the week, let me briefly highlight three of the discussions that should be of interest to those who are most affected by the research: you guys.
Online Ugliness: Objectionable, Antisocial, & Stereotype Driven User Behavior In Online Games
Did you hear online gaming is getting less obnoxious? Well, researchers at Penn State University Park and Virginia Tech University (Did you know Virginia Tech actually has a Game lab? Go read what they've found out!) have been investigating levels of social toxicity in games and have come up with some pretty interesting data. Here's some very brief recaps on their portion of the symposium: