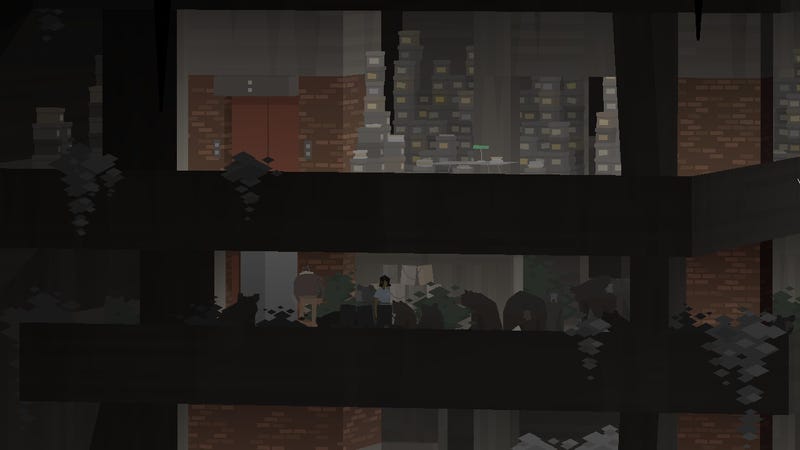 Imagine, if you will, that a powerful genie is standing in front of you. He has just granted you one wish, but it is with a condition! "You may change one thing about the way people see you." What would you wish for? What single facet of your personality do you wish people would see differently? What perceived quiddity would you want changed? Are there any misperceptions that you would like to be rid of?
What do you want people to understand about you?
I think I know what I would change. As a person, I've got plenty of flaws which I'd love to be rid of. I repeat myself too often. I'm overbearing. I frustrate easily. I fixate on my shortcomings. I obsess over my failures. I jump to conclusions about people and their motives too quickly. I have a habit of assuming the worst. I've got so little self-esteem that I self-aggrandize too much. I repeat myself too often.
But the genie isn't here to change what is true about me, he's here to reveal the truth to other people.
He's here to clear up a misunderstanding.
So if I could change one thing about the way people see me, it's this: I want to like everything.
If you'll permit me, I'd like to take this article's intro to explain just why this is, because it directly leads into the reason I'm writing in the first place. The people who know me think I'm a negative person, someone who relishes saying "I don't like this." Many people have even offered their own reasoning for this, from saying that they believe I feed on negativity to proclaiming that I care for attention.
But that's not true.
The truth is that I want to like everything.
Please consider what that means: I want to like everything.
It's pretty broad, isn't it? Everything. That's… well, everything. The universe, known and unknown. I want to like it all. I want to like everything because I live for the moments when I can discover something new to enjoy. Imagine your favorite work of art—whether that's a literal 'work of art' like a painting or a sculpture, or whether it's something else, like a film, television show, book, play, radio series… or, yes, a video game. How did you feel when you knew it was something special? For me, it's this feeling that's at once electrifying and comforting. I want to get up and run around the room yelling at everyone about how awesome this thing is just as much as I want to sit there and bask in it. I want the feeling to last, to stick around, to never go away.
Because of this, I expose myself to as many unique experiences as I possibly can. I'm rewarded, time and time again, with something new to like, to value, to share. I live for that thrill, and by discovering as many new things as possible, I get to experience it time and time again. Unfortunately, a few experiences leave me cold; some leave me feeling upset, even. I don't like everything, even though I very much want to.
So why do I fixate on the things I don't like, if I want to like everything?
Because I'm bugged by not liking things, my curiosity kicks in, and it starts asking why can't I like this? And me, well, I tend to figure things out by talking to people about them. Couple this with my love of getting people to talk a lot so I can learn about people and why we do the things we do, and you get a pretty potent recipe for me writing a lot about things I don't like.
In other words, my desire for liking things means that I try really hard to figure out what's up when things don't work out right?
If we're being pragmatic, being able to understand my reactions to a thing serve a couple different purposes. First, and foremost, they simply allow me to answer the question anyone always asks whenever I say I don't like something, which is "why?" No one ever asks why you like what you like, but if you don't like something they like, you can be sure you'll be hearing about it. Being able to express your perspective is good for communication. Secondly, I want to create art. Being able to understand why I react to things empowers me to create good works. Finally, it gets neat conversations started that often travel in unexpected ways and lead to topics I've not really explored. I'm writing this article right now because of a six hour Skype call with one of the coolest people I know.
At this point, you may be dozing off, and yeah, sure, I could go back and tighten this up, but the truth is that I'm really enjoying this self-exploration, and I'm hoping that by doing so, I might encourage you to do some of your own, whether that's to think about the genie's proposition or to explore why you like and don't like stuff and how this helps you relate to other people, or something else. This is really interesting for me to write. Plus, it's not like anyone's paying me for this, unless you count my Patreon.
So, with that in mind, let's talk about why I don't like Japanese games, and maybe I can figure out why I don't like them.
Over on NeoGAF, someone posted a thread asking just why it was that Japanese devs seemed to have diminished in quality over the past generation or so. Another thread asked why we haven't seen the "JFPS," in the way we've seen the JRPG, a unique Japanese take on a pre-existing genre. As I sat here, on my computer, chatting with a friend over Skype about all things games, I started kinda churning over this idea in my head:
I really don't like many Japanese games.
Those that I do… well, I like them despite their Japanese traits, not because of them. And it's not like this is some cultural thing, because here I am, just having completed a list of a hundred or so different anime series that people should watch, knee-deep in working on a list of manga that everyone should read, and with a pile of international films nearby that includes such film greats as Miike and Kurosawa. Not only that, but my job is focused on helping students from other countries learn English, and Japan's one of the countries I'm considering if financial aid allows me to do foreign exchange stuff.
I like Japan. I like Japan's creative output. The only place that gives me pause for thought, it seems, are Japan's games. So what is it about the games and the games alone that I find so unappealing?
Sure, I think Pikmin's great. I'm in love with Binary Domain. Dragon's Dogma was one of the best things that ever happened to me and I am going to write soooo muccch about it in the future. And now I've listed every Japanese game I like. Yes. That's three games. Of course I've played more. I've been charmed and amused by plenty of Nintendo games, for instance, though these love affairs are often over within less than forty-eight hours. There are plenty of games I haven't played as well (but the same is true of Western games, so I'm not sure that says anything). But… on the whole? Japanese games and I don't get along.
Why?
I wrote an article about 2D games and why I didn't like them. I think there's something to it—though, let's be honest, it was very stream-of-consciousnessy and one of the few articles I wrote where I hadn't spent a lot of time thinking about the subject I was writing about. Actually, that's why it had the structure it did. As I sit here rereading it, I still think it's right, in a way: I need to be my characters in my games. Just chatting with a friend on Steam that's related this, I've ended up planning a big new essay about Skyrim, Dishonored, and Adam Jensen. But more on that later.