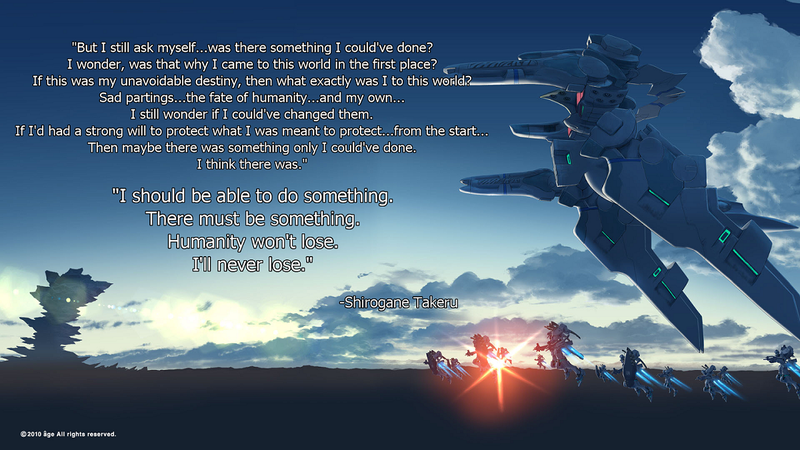 Muv-Luv is a saga that I consider to be one of the greatest in history. Its dedication to its dark story reminds us all how good it is to be alive. Many of us regard our lives as rather bland and boring endeavors, so Muv-Luv smacked us across the face and defiantly said, "Enjoy it while you can".
Naturally, this post will have some spoilers for the saga in it, but I'll keep the big ones out.
Muv-Luv, at its core, was a huge gamble. It is probably the biggest gamble I've seen in video games or visual novels. The first part of the saga (Muv-Luv Extra) was intentionally made almost sickeningly happy and it played every single romantic comedy/dating sim trope straight. It played the concept of an H-Game completely straight, to the point where I was miffed about why I was even playing it. The slice-of-life plot was boring and seemingly had nothing to say to us.