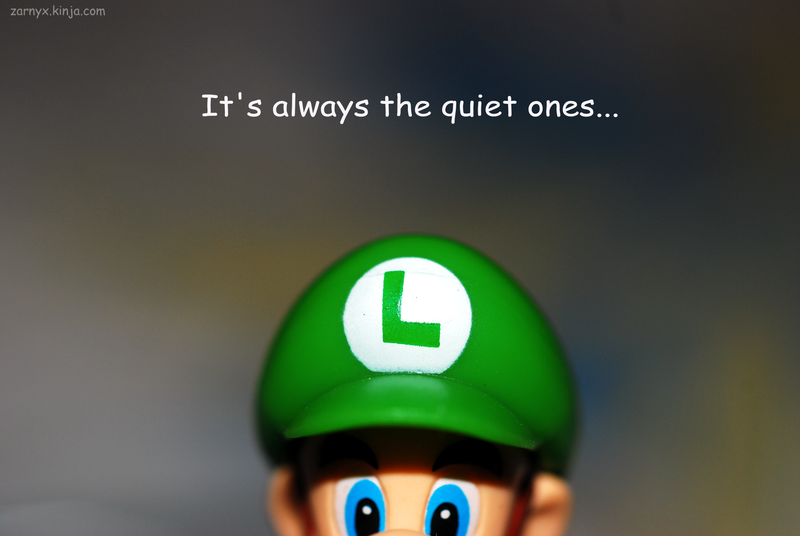 Your temporary residences: No one quite knows where you live, but the Mushroom Kingdom is your [goomba?] stomping ground. Are these hills really your home? The ones blanketed in dancing trees hiding strange suits that give you strange abilities? What of the desert? Where spiky, dangerous beasts gingerly saunter to your location and follow your every move, all the while with devious, unassuming smiles on their faces. What about the snowy slopes? The kind you slip and slide on, fearing an icy, watery bath at any given misstep. Water worlds that have squid-like monstrosities swarming you at every stroke… It's a colourful place with portals leading everywhere, each destination even more beautiful and treacherous than the last.
It's a nice place to want to frolic in, isn't it? Or maybe it's not that great, after all. You see, you have a brother - a heartless brother stealing all your glory… and now it's time to expend that wrath that has stewed these 30 years, living in his shadow.
I mean really, would it pain your brother to let you know that the princess was not actually in the castle, before you went in there and did it all over again?