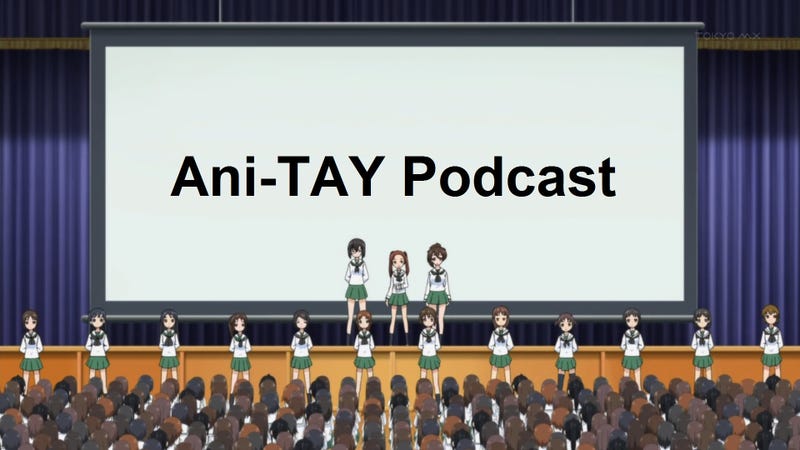 Welcome to the Ani-TAY Podcast article. It has been a long month and a bit for me and Dex , and it's finally happening with enough sweat, tears and blood shed on these keyboards, emails and comments. We've finally assembled and can announce the all-star cast for the Ani-TAY Podcast.
Me
Dexomega
Rockmandash12
Richard Eisenbeis!
With our special guest for this episode: Aestevalis!
Now you might be wondering what the open topic is? It's a general question or topic about anime in which we'll chat about on the podcast.
What makes it so open? Anyone and everyone can comment on this subject with their thoughts and opinions. We want to go through your posts and discuss them in the podcast on air alongside our views.
Now the two questions that we have lined up are quite fitting, since it's near the end of this season.
1.What show are you most anticipating for next season (Check the graph below for all the series that are airing next season)?
2.Which shows have sorely disappointed you or suffered from hype backlash in past seasons and series?
Thanks to Aestavalis for letting us use the next season topic, since he normally covers this on Ani-TAY.
Here's a graph that shows all the series that will be airing next season if you need help knowing what's coming out.
Also the episode will be out on the 31st of March!!!!