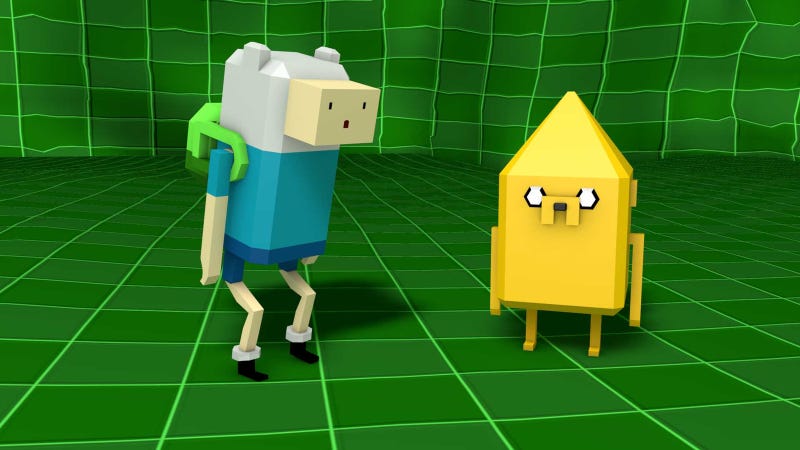 What time is it?! Animation Infiltration time! Also known as the time where I find and detail another video game in a cartoon.
Show: Adventure Time
Episode: Guardians of Sunshine (February, 2011)
Game: Guardians of Sunshine
Gameplay Breakdown: While Guardians of Sunshine looks a bit drab on the outside, by which I mean when it's being played on BMO, it's quite different on the inside. When Finn and Jake zap themselves into the game to take down some frustrating enemies they find that video game worlds are more then they appear. Turns out jumping those little pits isn't as easy as it appears, good thing they have extra lives! The game play is much like a classic NES/Atari or early computer game, with lava pit jumping, coin collecting and largely pixelated worlds. The comparison's between GoS and Super Pitfall for the NES are many and it may be inspired by the title. Enemies include the adorably named Hunny Bunny, Bouncy Bee and Sleepy Sam. Aww!