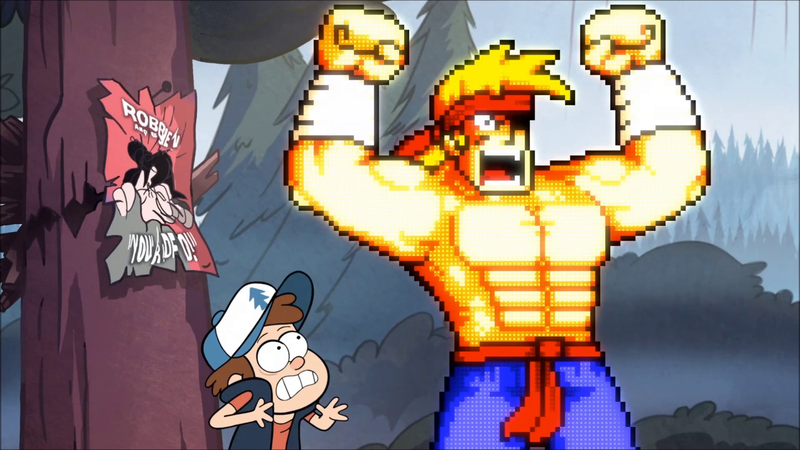 It's the return of the TAY's favorite article regarding video games IN cartoons!
In the last Animation Infiltration I showed you the Power Puff Girls take on the Legend of Zelda. This week things are going to get a bit more intense. Prepare yourself.
Show: Gravity Falls
Episode: Fight Fighters (September, 2012)
Game: Fight Fighters
Game Play Break Down: In what could possibly be the best gaming related episode of any cartoon ever (IMO of course) we get to see the powerful Rumble McSkirmish come to life when Dipper inadvertently releases him from his arcade universe. The actual gameplay seen above shows McSkirmish taking on the dastardly Dr. Karate in some serious Street Fighter parody. Fight Fighters plays just like most arcade fighting titles, but it's over the top ridiculousness just makes it work on so many levels. Just look at that fighting venue. It's an ancient grave yard in Japan... with a giant lucky cat pawing in the background...?
Winners don't lose!