I made Green egged using three eggs and to big ole Kale leaves because my sister brought over BAGS FULL OF KALE and i had to get creative to get rid of it.
I have made another version of this before using spinach instead of Kale so I thought why the hell not!?
Pretty much just like making scrambled eggs I just blended everything up.
Pictures of the process are below.
—————————————————————————-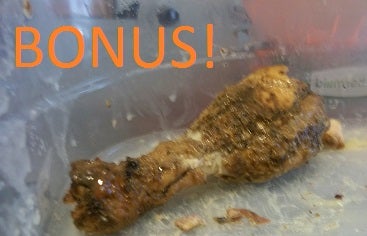 —————————————————————————-
I murdered it in the end with some left over shredded mozzarella and bacon bits just to get them out of the fridge.
It twas delicious!
Any questions, comments, or... concerns? Pease let me know!