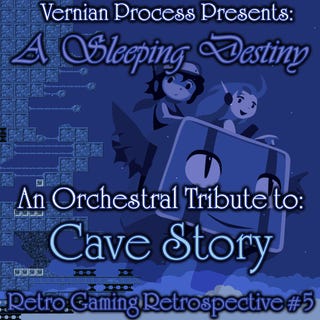 Howdy TAY! Been a while since I posted one of these Orchestrated Video Game cover albums. This one actually got hosted on the official Cave Story fan site back in 2011.
If you have never played Cave Story... I'm sorry. And you should probably go grab it for free right now to play on your PC, or purchase the Wii remake (which imho wasn't as good as the original freeware game).

Cave Story was originally released in the mid 2000's, and is a loving homage to the Metroidvania Action/RPG/Platforming style games of the 80's and 90's. It was created entirely by one fellow named Pixel. And the soundtrack was created entirely by him as well.

I love this game, but the soundtrack stands on its own. So I felt it was a perfect recipient for my re-orchestrating.

You can download the free 23 track album right here: http://www.cavestory.org/downloads/vp_c…

Cheers and please enjoy!