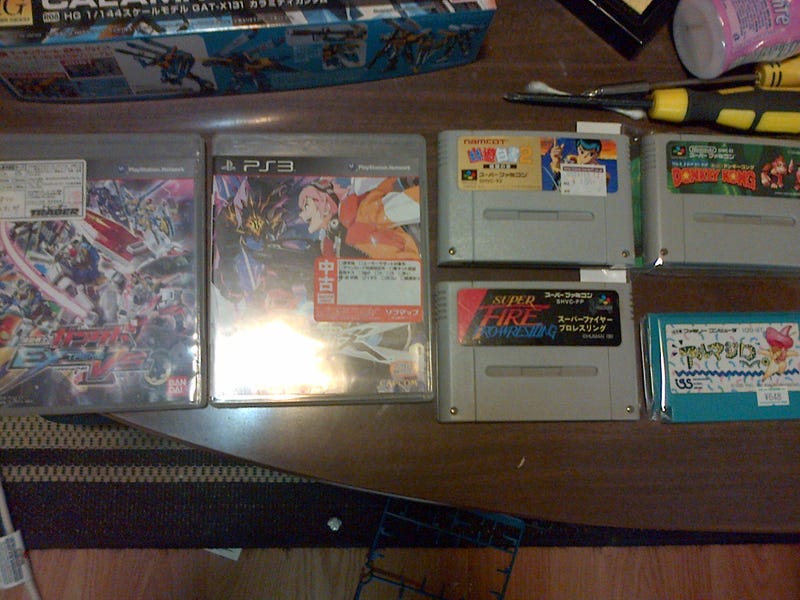 What is a TAY?! A miserable little pile of PICKLE SURPRISE. But enough talk - have at you! Pictured above are the games I've brought from Japan - Gundam Extreme VS, EX Troopers, Yu-Yu Hakusho [words], Super Fire Prowrestling, Super Donkey Kong (aka, Donkey Kong Country) and Armadillo. Aside from DKC (which I got because it was only $4 over there), these are all Japan exclusives. To my left are several dozen more games that I've been tasked with cleaning and pricing out for a video game swap event next month. I may or may not play these and decide if they're worth sniping. ;D
Anywhom, expect some reviews of some of these games in the coming months - maybe with a few surprises mixed in. I'd love to review Armadillo first, since I love armadillos, but I must sadly wait until I get my Retron 5 to play its holy Famicomness. So yeah.
Tag reference from video below. I die laughing every time I watch this.