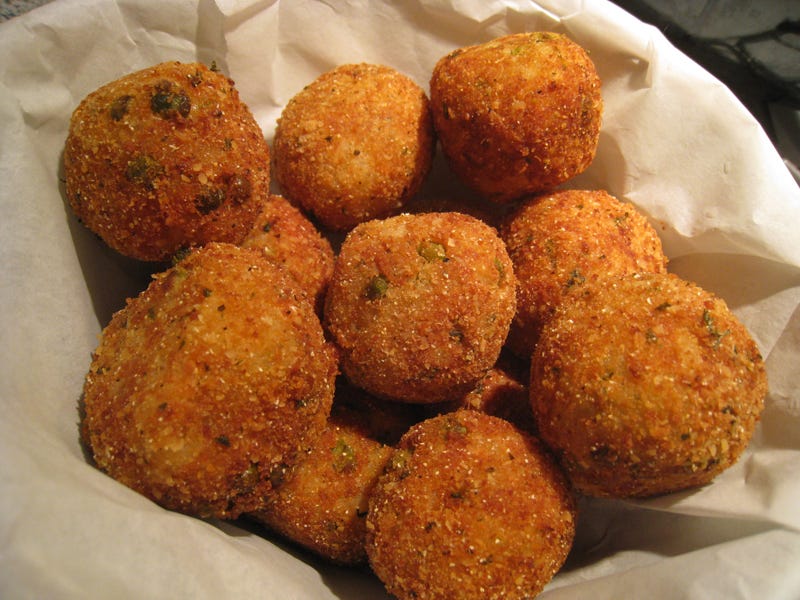 or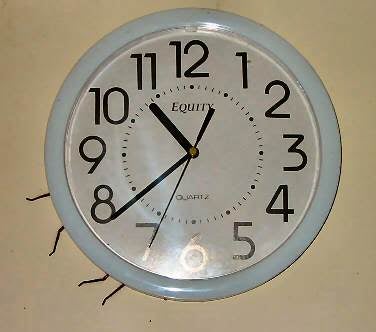 Welcome one, welcome all to my first cooking post in quite some time. Following up on my list of brilliant ideas, here we go!
Today we're making mozzerella stuffed, deep fried risotto balls. These make great appetizers, or dinner if you're not too hungry. The key is "risotto" and not, "fully cooked rice." Risotto, contrary to what any Ramen will tell you, is undercooked rice so it has a little bit of a bite to it. This creates an interesting texture to the balls and makes eating them very exciting. EXCITING. My heart raced.
ANNNNNYYWWWWAAAAYYYY.
Here's what we need:
1 onion, finely chopped
1 tablespoon garlic, minced (about 2 cloves)
Olive Oil (I USE CANOLA BECAUSE I'M POOR)
Frying Oil - I used vegetable, you can use whatever you want
Mozzerella - 1/2 pound ball, chopped into 1/2 to 1/4 inch cubes
1 cup medium grain rice
1/2 cup cooking wine
2 1/2 cups Chicken Stock
Some Cilantro/Parsley green things to make it look cool
1/2 cup Parmesan cheese
Optional: Peas and Ham (I didn't use), dice the ham into tiny pieces
1 egg
Buttermilk
Bread crumbs
Here's what we do:
Put some olive oil in a pan and sauteé up your onion and garlic.
Add the rice and cilantro and mix it until coated with oil
Add the cooking wine and stir until evaporated (~5 min)
Add the stock 1/2 cup at a time. Waiting in between until most of the liquid has boiled off before adding more.
Once all of the liquid has boiled off, add the Parmesan cheese, stir, and remove from heat.
Let the whole thing cool about 10 minutes and then add the egg and mix.
Now you're going to make a ball. I tried to do it just straight up and it was a disaster. As you've just made glue in a pot, the whole thing is going to stick to your hands. Solution: Dip your hands in the oil you are going to use for deep frying! Now you have Teflon hands and can easily form the risotto into a ball!
Roll your ball, press a piece of cheese into it, re roll, dip in buttermilk, cover in breadcrumbs, and then set onto a clean plate.
Mine look quite bad because....I'm lazy and just threw them together. If you care about presentation take your time and really roll them.
Next; put on an apron, things are about to get oily.
Deep fry your balls in your oil - I did three at a time and it took about 3 minutes/batch. When I bit into it the mozz had not fully melted so I'd probably say leave them in for 3.5 minutes.
Keep the finished ones warm on a paper towel lined tray in the oven (warm or 200 degrees)
Eat! I ate mine with a salad and with Marinara dipping sauce.