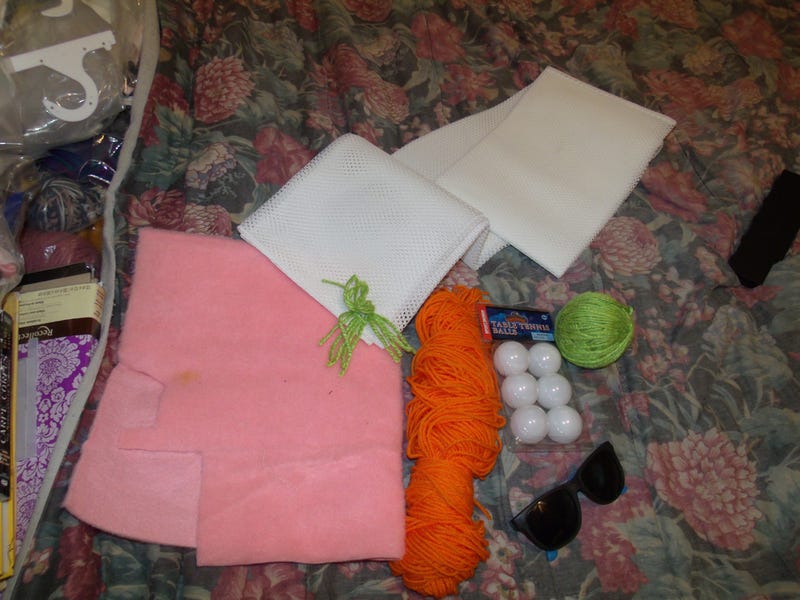 It's October and you can feel it in the air, see it stores and on TV and feel it in your gut when you've already gorged yourself on that candy you were supposed to be giving away. Halloween is coming. And to me that means one thing: Costumes!
Welcome to Craf-TAY corner, the monthly feature that showcases the creative side of Talk Amongst Yourselves, because while we're people who like stealing cars and riding Chocobos, we like making stuff too. This month's theme is pretty obvious. With Halloween coming up at the end of the month I want to know what everybody's doing for costumes. I know a lot of people simply end up buying costumes, but a lot of people enjoy making their own, even if it's simply a painted cardboard box with some pipe cleaners. I'm especially excited this year because this is the first time I'm having a Halloween costume since high school. When I was in college I didn't have time for the holiday because it usually meant midterms and big projects, and then the past few years health and life got in the way. But after learning about Halloween Comicfest, a second Free Comic Book Day for the year, I decided I was going to have a costume for the event at my local comic book store. So what am I going as?
It's a secret.
Instead the only hints I'm giving you are some of my in progress photos. The header image shows the supplies I'm using and here's a second picture to give you some additional ideas:
The ponies aren't part of the costume, they're just some other projects I'm finishing up since I already had the paints out. I'll post pictures when I finish the costume, but in the meantime this is all you get!
Around TAY Bonny John is hard at work on his new comic series, Crossover Junction and I've seen a few WIP projects people have been posting on Open Forum and other places. If you have a project, be it art, craft, food or anything else nifty, please share it here. And if you start a separate thread about your projects, don't forget to tag them 'Craf-TAY Corner' so I can feature them next month.