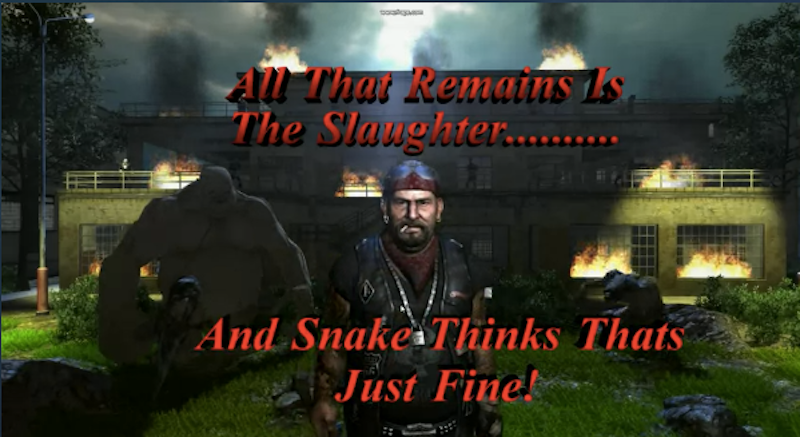 Better known for its litigation than its game development, developers Digital Homicide have been officially banned from selling games on Steam, the biggest PC games distribution platform in the world. Digital Homicide's response is to sue valve for "A lack of... moderation," thus ironically criticizing its own existence
Valve's removal of the infamous company is in response to Digital Homicide's decision to sue 100 steam users alongside a subpoena sent to Valve asking for the user's names be released. At the time of publishing, the name of the lawsuit filed by Digital Homicide is titled Romine v. Unnamed Party because none of the steam users named in the lawsuit have yet to be named.
Valve, not keen on getting involved in Digital Homicide's many court cases, removed all games by the company in a sweeping ban discovered by twitter user lashman.
All Steam Greenlight submissions by Digital Homicide have also been removed.
According to Digital Homicide's owner Robert Romine, the lawsuit directed at Valve is in response to Valve's lax stance on moderating Steam comment sections.
"The lawsuit recently filed is solely in regards to individuals where no resolution was able to be obtained from Steam to provide a safe environment for us to conduct business," Romine said on the front page of the Digital Homicide front page.
"The only thing that prevented me seeking legal counsel for a long list of breach of contracts, interference with business, and anti-trust issues was the fear of losing my family's income. Since that has been taken away I am seeking legal representation."
Romine's case is in reference to comments left on the Digital Homicide community page on Steam, which is also the only place on steam Digital Homicide remains.
The greatest criticism leveled against Digital Homicide in recent years has been its supposed asset flips of games, literally ripping jpegs from Google for games such as the infamous Slaughtering Grounds game which used a stock image of blood found on google without proper permissions.

Digital Homicide is also known for its relationship with games critic Jim "Fucking" Sterling, who Digital Homicide is currently suing in a lawsuit which was previously 10 million dollars, but according to Sterling is now 15 million. Sterling made the mistake of criticizing the previously mentioned slaughtering grounds for the same reason I mentioned and many more.
When you travel to Digital Homicide's website, you're met with large text saying "Seeking legal representation" surrounded by the even larger boxes saying "New Bundle With Over 50 Games Available Now!"
---
You're reading TAY, Kotaku's community-run blog. TAY is written by and for Kotaku readers like you. We write about games, art, culture and everything in between. Want to write with us? Check out our tutorial here and join in. Follow us on Twitter @KoTAYku and Like Us on Facebook.
To contact the author of this post, e-mail him at babrishamchian@gmail.com or tweet him@Geo_star101