You may be thinking, "I have plenty of Disney Infinity figures. I don't need any more!" You're probably wrong. Because with the introduction of 2.0's newest Originals collection there's some serious classic charm and a slew of fantastic fighters.
When the new Marvel Super Heroes figures dropped back in September I detailed the best and not-so-best of Marvel's Infinity introduction. This round we're pitting Disney fan favorites, old and new, against each other. So, who's worth your hard earned cash and who can hold their own in Disney multiverse? Let's find out.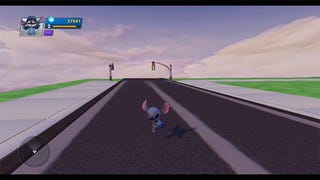 Everyone's favorite four armed alien has finally invaded the world of Disney Infinity. I think my disappointment with Stitch stemmed from my high anticipation and overall love of him as a character. He's a jerk from space who steals your left shoe. How could you hate him? Stitch packs a pair of plasma blasters and some quick melee attacks, but overall he was a bit of a let down. Maybe I just need to level him up a bit more.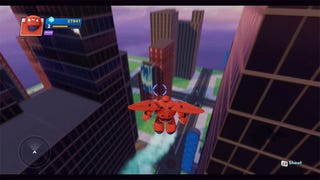 Baymax, not to be confused with failed media format Betamax, is a nurse robot with battle armor. The high flying red robot is a (possibly the) key player in Disney's new animated picture Big Hero 6, which actually opens this Friday in the United States. What are the odds? Probably pretty good. Hand rockets and swift kung fu moves make Baymax an enjoyable addition, though he's not the "Hulk with a rocket boots" I had hoped for.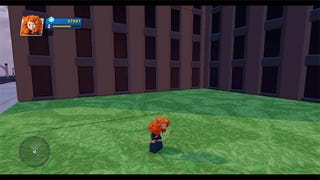 Well then, who's this fine lass? Aye, it be Merida from Pixar's Brave. Possibly the most independant Disney princess to date. Merida is rocking her signature bow as well as a celtic sword and THE SPIRIT OF A BEAR. Sorry, did I shout that last part? Basically she's like a lady version of Hawkeye, only way cooler and with a plucky Irish accent.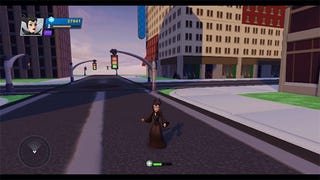 I may have gone in with high hopes for Stitch, but my expectations couldn't have been lower for Maleficent. Boy was I wrong. Maleficent brings the pain in more way than one. Her basic attacks are devastating to normal enemies and honestly look like most other figures' special attacks. With a 360 degree blast radius and fiery close range combat this is one sorceress I'm glad is on my team.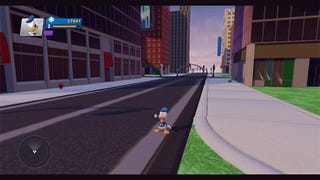 It doesn't get much more "original" than Donald Duck. We're talking the original duck with an attitude. There's no doubt that the best part of Donlad is simply walking around and controlling him. The Infinity team really got that disgruntled waddle down to a science. Much like Princess Peach in the Super Smash Bros series Donald can pluck random objects out of thin air to chuck at his opponents. You can't tell me you never wanted to run around town without pants on and throw lamps at people. I'm happy to report that you can now live that dream.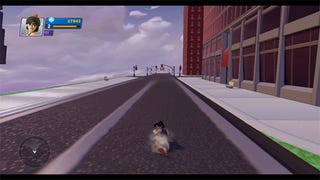 Who dares disturb my slumber!? Oh hey, it's Aladdin. That's right, that Aladdin. The one from your childhood who's mention causes you to belt, "PRINCE ALI! FABULOUS HE!" in the shower to this day. Though he's lacking his trademark apples from the SNES platformer classic, he's still going hard with that (not very) controversial Genesis sword. Violence! Genies! Acrobatic thievery! What more do you want?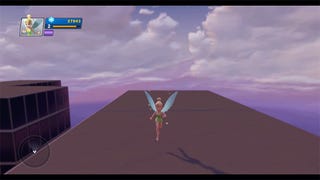 Prancing along the rooftops and into my heart is Peter Pan's number one fairy. Tinker Bell (whose name is two words it turns out) has become more popular in recent times due to her vast collection of straight-to-DVD movies revolving around her magical fairy world. Tinker Bell snags spot number two simply because she's just so unique. Also the prancing. Tink uses a wand to cast spells of levitation and go upside people's heads if she's close enough. She can also fly, and that's always a plus. Sadly, real world clapping does not regenerate her health.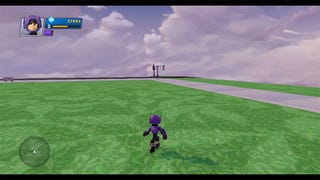 What's it take to make the top of the Disney Infinity Originals list? Swarms of things. You guys like swarms of things, right? Hiro, another main character from the epic-looking Big Hero 6, is a genius with a talent for robotics. What you're seeing here is a swarm of nanobots that are under Hiro's control (and his boots). Walls of these bad boys can be rocketed out of the ground to bash enemies and propel Hiro around. It looks absolutely awesome and makes for the best set of fighting attributes in the newest wave of characters.
Well, that's the list. Some wonderful additions to the increasingly expensive world of Disney Infinity. Do you plan on picking up any of these new figures? If so, who has you most excited?
Now if you'll excuse me I need to go pit Tinker Bell against Iron Man.