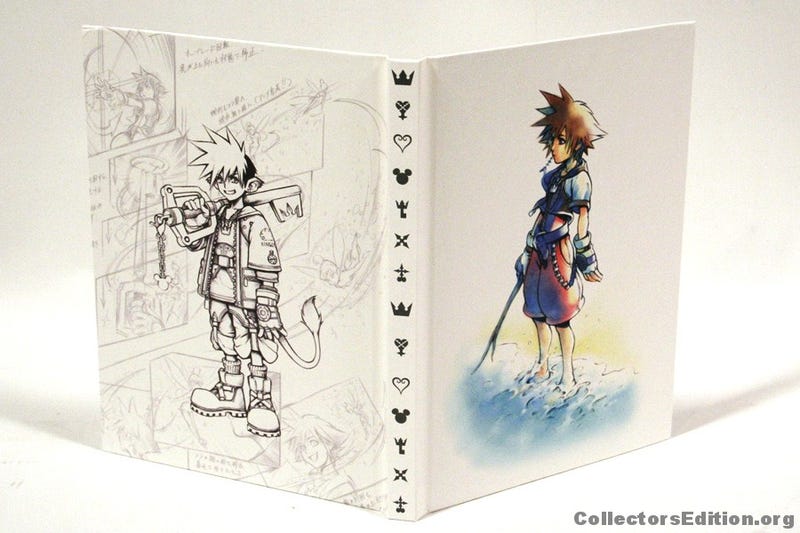 Let's be honest, Square Enix isn't the easiest company to love. Regardless of your opinion of them, they deserve credit for the fantastic limited editions upgrades they offer to those who preorder. This week the Final Fantasy X/X-2 HD collection came out and Square Enix offered a free limited edition upgrade to those who preordered. They have also offered artbook packaging for the Kingdom Hearts 1.5 HD remaster as well as the Tomb Raider definitive edition. Other companies such as Atlus have also offered some great preorder bonuses for their games, including strategy guides and soundtracks.
The norm today is for publishers to offer preorder bonuses in the form of digital content to entice gamers to preorder. We've all heard about how reliant on preorders publishers have become and how this practice (as well as store specific preorder bonuses) has been negatively effecting gamers. With digital content preorder bonuses, it's difficult to really feel that this presents us as gamers with real and tangible value.
Companies such as Square Enix and Atlus get things so right in this regard by these limited edition upgrades, creating an excellent value proposition for gamers. The artbooks, strategy guides and soundtracks aren't big by any means but offer some real value to fans.
I'll admit, I love video game art and music, and this is definitely a reason why this resonates so much with me. If publishers want us to preorder, this is the way to do it and this is definitely a really cool way to encourage us by offering something different from the competition and meaningful to people picking up the game. Since publishers put so much weight in preorders, they should learn from Square Enix and Atlus and put some effort in to differentiate themselves by offering something that gamers value.
Check out my other work at mdubs-tep.