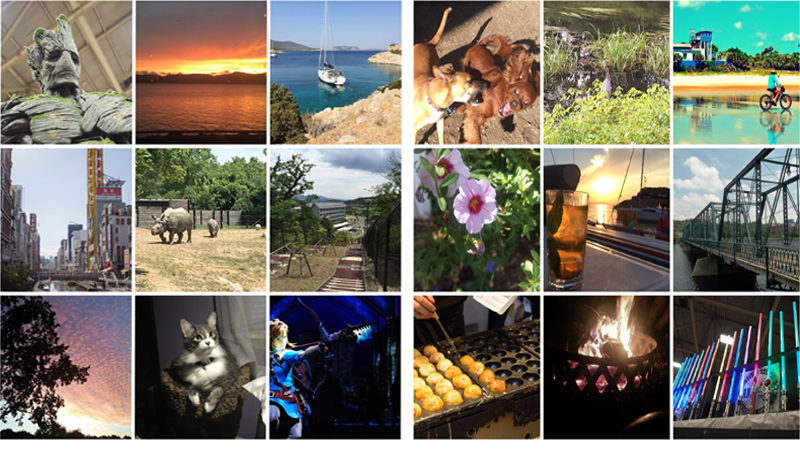 How eventful was Summer this year? What critters did you make friends with? Were those heat waves spent indoors at a con or with video games? Outdoors with food, good company and trips both local and overseas? Here are some photos of Summers well-spent, TAY.

There were 146 photos submitted in total, so please remember to click the links for complete photo sets where available!

---
Astronaughte met some creepy crawlies
and spotted some gorgeous Summer skies
---
Adam James at the beach
---
Datacide and family shared their Summer vacation with us
It included roller coasters, too!
---
ElDinoSupreme was graced by the presence of our Future Overlord
---
Kidechka goes Ninja

gets trapped in the name of Pokemon...?
and takes time to smell the flowers

---
KnightsofAshes went to a con, and there are so many awesome pictures of cosplay, and various fandom:
---
Thatsmapizza saw some cuties

---
Novibear bucked the trend that bears take a hard stance against fires in nature
and gave us more too:
---
Slinker took us to Greece. Well, not really. He left us home.
---
Stoncils has a nut of a dawg. Hilarious
---
(Supreme) Evan Chambers went to Japan. Another person who wouldn't let us stowaway in his luggage.

---
Swan gave side eye to some ducks, saw Radiohead, and captured some Summer skies.

---
Waften showed us Oblivion and the awesome scenery within
And he went to Japan, too!
---
Zarnyx at E3, MSG with Radiohead, and out for a walk
---
Thanks to everyone who submitted pictures, and sharing your Summer stories with us. If I forgot to include anything or missed a post, let me know in the comments and I'll add it!

I hope everyone had a wonderful Summer 2016, fellow TAYers.

---
You're reading TAY, Kotaku's community-run blog. TAY is written by and for Kotaku readers like you. We write about games, art, culture and everything in between. Want to write with us? Check out our tutorial here and join in. Follow us on Twitter@KoTAYku and Like Us onFacebook.