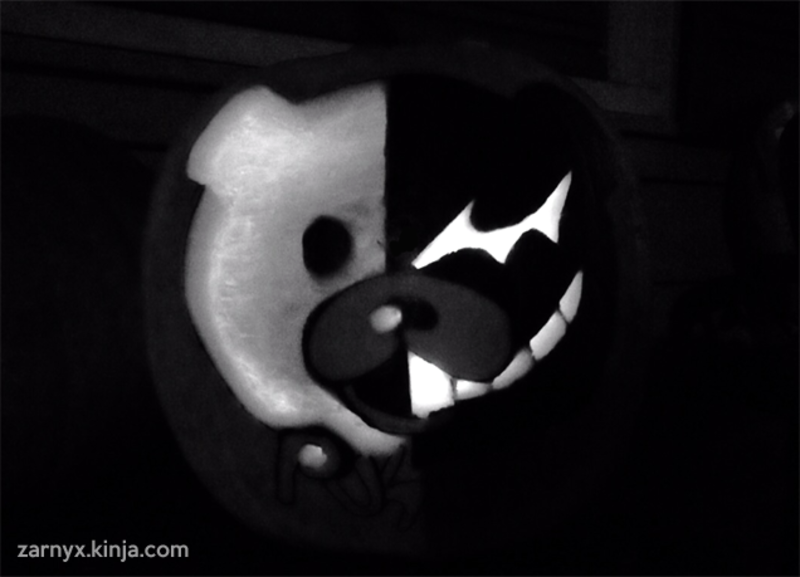 It's that time of year again where we gut pumpkins and put them in pancakes, ciders, scones, cookies, and all the things. Some of us go the extra mile and carve up their little carcasses for display on our front porches. If that's the sort of Pumpkin murderer you are, this post is for you!
Welcome back to Halloween, and our now 3rd Year of the Annual Great TAY Pumpkin Carve Off!
We've had a lot of awesome pumpkins in previous years, just take a look at 2013's event here and 2014's event here! If you're planning on doing some pumpkin carving for Halloween this year—video game related or not—and you'd like to share your finished pumpkins with TAY, we'd love to see them! But please don't fret if you think your pumpkin carving skills aren't fabulous. The point of this is just to have fun! Not be in competition with your self or your fellow TAY'ers.
Please submit your Pumpkins to me on my ConTAYct page, or feel free to get in touch with me there so we can exchange e-mails if you don't want to reveal your Pumpkin Masterpiece to the world before Halloween.
As is tradition, I will do a Pumpkin Halloween viewing post on Halloween Night where I show off all the pumpkins you carved, TAY. If you can please send your pumpkin pictures to me by October 30th, that'd be awesome. If sooner, even better.
Oh yeah, and don't forget the one rule of the Great TAY Pumpkin Carve Off: No Paint Daubs!