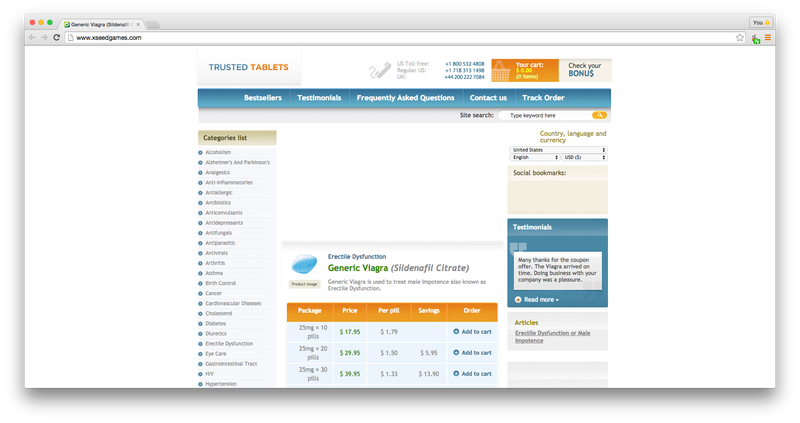 For a brief period this morning, popular niche-publisher XSEED's website was replaced with a page hocking completely-legal-and-totally-legit pills. It seems the site has now been restored to its regularly scheduled awesomeness.
I've reached out to XSEED to find out if they were aware of the hack. I'll update should I hear anything back.
h/t to Morie for letting me know about this, and for the ensuing lulz.